This week, U.S. Rep. Charlie Crist, D-Fla., announced two grants from the U.S. Department of Labor aimed at ending veteran homelessness and reintegrating American servicemembers back into the workforce following periods of unemployment and financial hardship.
More than $391,080 will be awarded to St. Petersburg-based Volunteers of America of Florida to continue their ongoing work to end veteran homelessness and $339,039 will be awarded to Boley Centers to support their veteran services across Pinellas County and Tampa Bay.
"Throughout this past year and beyond, Volunteers of America of Florida and Boley Centers have worked tirelessly to support our veterans experiencing housing insecurity and financial hardship, providing our heroes the resources they need to to make their return to civilian life as seamless as possible," said Crist this week. "I'm proud to support these well-deserved grants, and will keep working alongside our non-profit community to end the injustice of veteran housing insecurity once and for all."
Homeless Veterans' Reintegration Program (HVRP) grants are part of a nationwide $52 million investment by the Department of Labor to help homeless veterans return to meaningful employment and address the complex problems facing homeless veterans. As a member of the powerful House Appropriations Committee, Crist previously secured $332,402 in Homeless Veterans' Reintegration Program grant funding for Boley Centers in July of last year.
First elected to Congress in 2016, Crist held three statewide offices, including serving as governor, as a Republican. He is currently running for the Democratic nomination to challenge Gov. Ron DeSantis next year.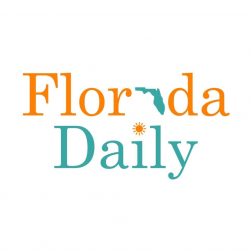 Latest posts by Florida Daily
(see all)