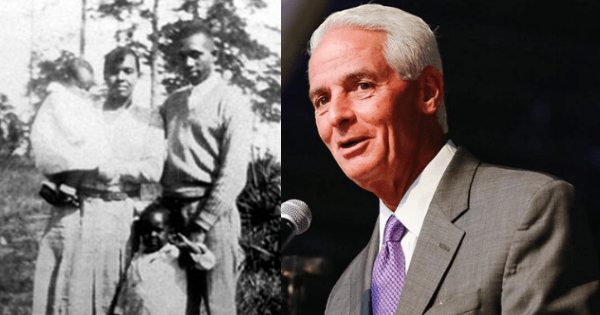 This week, U.S. Rep. Charlie Crist, D-Fla., announced that he asked President Joe Biden to honor Harry and Henriette Moore with the Presidential Medal of Freedom "for their decades-long advocacy for Black equality and equity" which resulted in their murders.
Crist's office offered the background of the Moores.
"Longtime educators in segregated Brevard County, Florida, the Moores organized and spoke out against Jim Crow-era policies during the 1930s and 1940s and founded the Brevard County chapter of the National Association for the Advancement of Colored People (NAACP)," Crist's office noted. "On Christmas 1951, a bomb went off under the Moores' home and fatally injured the couple. While several suspects were identified, multiple investigations into the assassination were left unresolved. As attorney general of Florida, Crist reopened the investigation into the Moores' deaths and found that four now-deceased members of the Ku Klux Klan were responsible for their murders."
Crist weighed in on the Moores this week and noted that he wrote Biden on the matter last week.
"Harry T. and Harriette Moore are two of our state's greatest civil rights heroes, speaking out against segregation in Jim Crow-era Florida and demanding a voice for Black Floridians in our government and society," said Crist. "In the face of unspeakable discrimination and violence, the Moores organized and advocated for their fellow Black Floridians, bringing together a powerful coalition that would eventually help topple Jim Crow in the South and end the evils of segregation.
"While serving as attorney general of Florida, I saw it as my responsibility to help solve the Moores' murders and bring some level of peace and resolution to their surviving family and loved ones. But it is not for their deaths that the Moores should be remembered – it is for their lives, their decades of work in pursuit of justice and equal representation, and their bold leadership that helped inspire the next generation of civil rights heroes that have rightfully become household names," Crist added. "Harry and Harriette deserve that same recognition and respect. On behalf of the people of Florida that I represent, I am humbly asking President Biden to consider awarding them the Presidential Medal of Freedom."
Crist won three statewide elections as a Republican, including being elected attorney general in 2002 and governor in 2006. In 2010, he ran for the U.S. Senate with no party affiliation but lost to Republican Marco Rubio. After joining the Democrats at the end of 2012, Crist ran again for governor but lost to Republican Gov. Rick Scott. Crist bounced back to defeat U.S. Rep. David Jolly, R-Fla., to win a congressional seat representing parts of the Tampa Bay area. Crist is now running for the Democratic nomination to challenge Gov. Ron DeSantis in November.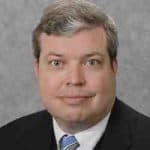 Latest posts by Kevin Derby
(see all)