U.S. Rep. Charlie Crist, D-Fla., is backing an effort on Capitol Hill to give Congress more oversight over the growing problem of veterans committing suicide at U.S. Department of Veterans facilities.
Last week, U.S. Rep. Jason Crows, D-Col., brought out the "Veterans Sentinel Act" which would establish a pilot program in the VA's Office of Mental Health and Suicide Prevention (OMHSP) which would be "focused on veteran on-campus suicide and attempted suicides." The bill would also have the VA secretary report to Congress on veteran suicides and suicide attempts at VA facilities.
Crist, U.S. Rep. Scott DesJarlais, R-Tenn., U.S. Rep. Trent Kelly, R-Miss., and U.S. Rep. Ilhan Omar, D-Minn., are cosponsoring the bill. VoteVets, Concerned Veterans for America, the National Guard Association of the United States, AFL-CIO Union Veterans Council, and AMVETS are all supporting the proposal.
"While representing less than eight percent of the adult population, veterans constitute over 13.5 percent of all suicide deaths in the U.S. per year. Some of those deaths have occurred on property of the Department of Veterans' Affairs (VA), but a September 2020 report from the Government Accountability Office (GAO) has found the VA miscounted at least 14 out of 55 on-campus suicides reported. Without a clear understanding of the number of veterans that die by suicide and a proper analysis of the veteran's history of interactions with VA officials, efforts to improve care are hamstrung and continue to fall short," Crist's office noted.
"It's hard to explain the barriers our soldiers face when it comes to mental health. Too often, those who come forward and get the help they need are met by an overburdened and bureaucratic VA system that fails to provide the care our veterans deserve," said Crow when he brought out the bill last week. "When I came back from war and served as a veteran advocate in Colorado, I saw how many men and women were let down by the country they served. By improving the VA's response to veteran's suicide, we can make sure the VA is providing the care our veterans deserve."
"Improving the accuracy of data on veteran suicides at VA facilities – and actually analyzing these incidents – can help prevent them from happening and get veterans in crisis the care they need," said Crist. "Every veteran who dies by suicide is a tragedy. It is an honor to work with Representative Crow on this important step."
Crow's bill was sent to the U.S. House Veterans Affairs Committee last week. So far, there is no companion measure over in the U.S. Senate.
Reach Kevin Derby at kevin.derby@floridadaily.com.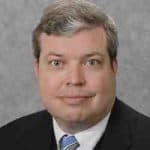 Latest posts by Kevin Derby
(see all)