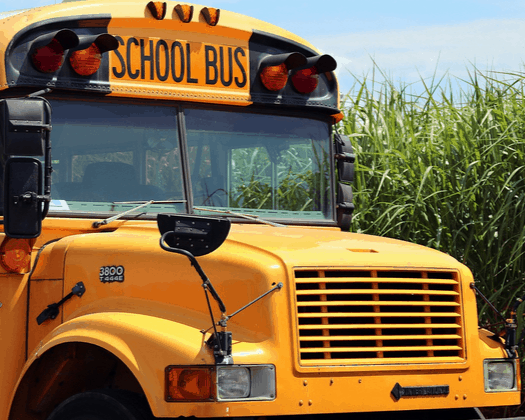 This week, U.S. Rep. Charlie Crist, D-Fla., brought back his proposal to expand seat belt use on school buses.
In April 2017, during his first months in Congress, Crist introduced the "Best to Use Safety (BUS) Belts Act" which would mandate that all new school busses have seat belts. Crist worked on the issue when he served in the Florida Senate in Tallahassee.
With the support of U.S. Rep. Steve Cohen, D-Tenn., Crist reintroduced the bill which "would enhance school bus safety by requiring that all new buses be equipped with safety belts and providing grants to upgrade existing buses" on Wednesday. Crist also pointed to recommendations made by the National Transportation Safety Board (NTSB) in 2018 to expand the use of seat belts on school buses.
"Installing seat belts on school buses nationwide is a common sense, simple fix to secure the safety of the millions of students whose families rely on the bus to get their children to and from school," said Crist. "Districts across Florida have seen the benefits of safety belts on school buses, and now it's time that students in communities across the country are protected. I thank the NSC for continuing to lend their support to this legislation and look forward to seeing safety belts on school buses become the law of the land."
"I have long advocated safer school buses in the wake of some terrible crashes over the years whose impact could have been mitigated by a variety of safety upgrades, including the requirement of seat belts," said Cohen. "I'm proud to stand with my colleague Charlie Crist in introducing this commonsense measure that will save young lives."
"The National Safety Council strongly supports all school buses being equipped with seat belts, and we appreciate the longtime leadership of Congressmen Crist and Cohen, and their ongoing commitment to this issue," said Lorraine Martin, the president and CEO of the National Safety Council, in support of the bill. "There is no question seat belts save lives, and students have waited far too long for this important safety protection. It's time for our most vulnerable passengers to be protected on each and every ride."
When Crist first introduced the bill in 2017, he noted that Florida mandates large school busses have safety belts thanks to the proposal he sponsored in the state Senate. Currently, only drivers of large school busses need safety belts under federal law.
"Families across Florida teach their children to buckle up. But for millions of kids across the country their school bus lacks this basic safety feature," Crist said when he introduced the proposal in 2017. "All students deserve access to a safe education – this measure simply extends that principle to children's transportation to and from school."
Crist's bill has been sent to the U.S. House Transportation and Infrastructure, the Education and Labor and the Energy and Commerce Committees. So far, there is no companion measure over in the U.S. Senate.
Reach Kevin Derby at kevin.derby@floridadaily.com.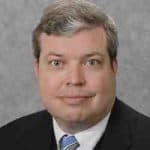 Latest posts by Kevin Derby
(see all)