This week, U.S. Rep. Charlie Crist, D-Fla., brought back the "Senior Accessible Housing Act" which " would cover 100 percent of the costs of aging-in-place modifications to enable safe, comfortable, independent living."
Crist's bill has the support of U.S. Reps. Antonio Delgado, D-NY, and Brenda Lawrence, D-Mich.
According to the congressman's office, the "would bring safe, at-home living within reach of seniors by providing a refundable tax credit to make necessary home modifications up to $30,000 over a lifetime" which "would allow seniors, especially those who are lower- and fixed-income, to have the financial freedom to age-in-place in their own homes if they choose." However, the credit would not apply for seniors who earn $100,000 a year by themselves or $150,000 if married.
Crist weighed in on why he had re-introduced the bill on Thursday.
"During the COVID-19 pandemic, we were safer at home. But for too many seniors and persons with disabilities, the risk of falls means that home is not always so safe," said Crist. "Unfortunately, too many cannot afford the cost of ramps, grab bars, wider doorways, and bathtubs that are easier to get in and out of. This is especially true for seniors on fixed incomes. Under our proposal, the Senior Accessible Housing Act, we provide a refundable, lifetime tax credit of $30,000 to give all seniors the option to age in their own home safely. Being able to retire in your own home, safely, in the Florida sunshine? What could be better!"
"The Senior Accessible Housing Act helps ensure more Americans can live safely and independently in the comfort of their own homes," said Delgado. "I am proud to join Representatives Crist and Lawrence in reintroducing legislation to assist seniors purchasing grab bars, wheelchair ramps, and other accessibility modifications. This common-sense tax credit would be life-changing for seniors who wish to reside comfortably and securely at home."
"Amid the backdrop of a deadly pandemic, our seniors are struggling to afford the much-needed home modifications to live independently," said Lawrence. "I'm proud to work with Reps. Crist and Delgado on the Senior Accessible Housing Act to provide financial ease and relief for our seniors. They deserve to live in the comfort of their own homes safely and with peace of mind."
Crist's bill was sent to the U.S. House Ways and Means Committee. So far, there is no companion bill in the U.S. Senate.
Reach Kevin Derby at kevin.derby@floridadaily.com.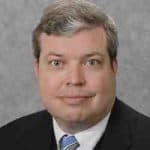 Latest posts by Kevin Derby
(see all)