 U.S. Rep. Charlie Crist, D-Fla., announced on Tuesday that he will introduce the "Affordable Insulin for All Act" which, he insisted will "slash the price of life-sustaining insulin for every American living with diabetes."
Crist's office outlined what the congressman's proposal will do.
"The bill would create the American Insulin Program, expanding the deep discount drug manufacturers currently give to Medicaid patients, to every American who needs it. The legislation would also crackdown on abuses throughout the supply chain so that the discounts are passed directly to patients at the check-out line and to lower health care premiums for all. Finally, the bill would commission the Government Accountability Office to examine the affordability and feasibility of direct insulin manufacturing by the federal government," Crist's office noted.
Crist said his proposal would help residents of his Pinellas County district.
"Pinellas residents and Americans across the country are being gouged by the high cost of insulin. The current system puts excessive corporate profits over the care and well-being of patients and their families," said Crist. "No one should be forced to choose between their life-sustaining medication or keeping a roof over their heads and food on the table. But in too many cases that's happening today."
T1International, which advocated for Americans with Type 1 diabetes and has led the "#insulin4all" campaign, is backing Crist's proposal.
"As we've seen the insulin price crisis spiral out of control in the United States, it's become increasingly clear that decisive legislative change is essential to bring costs down. Rep. Crist's bill includes several components that would help to end this crisis. The American Insulin Program, in particular, will benefit all people with diabetes living in the United States, including the most vulnerable in our community, the uninsured. This bill is a promising step in the right direction," the group noted about the proposal.
"Affordable insulin shouldn't be a partisan issue. It's about doing the right thing, for the people. I'm proud to introduce this legislation as an ally in the fight for people living with diabetes across the country. Insulin is cheap to make – there's nothing cutting edge about a drug that has been around for decades, virtually unchanged. And under my proposal, it will again be cheap to buy. It's time we make insulin affordable for all," Crist said.
"With more than 30 million Americans living with diabetes and only three pharmaceutical companies that have monopolies over insulin manufacturing, people are struggling to pay for the skyrocketing price of their life-sustaining insulin. From 2012 to 2016 the cost of insulin nearly doubled, in some cases to over $300 for a vial, despite peer-reviewed research finding that insulin could be sold for anywhere from $6.50 to $11 for a month's supply and still deliver profits to manufacturers," Crist's office noted. "The Affordable Insulin for All Act would allow every person with a diabetes diagnosis in the United States to be able to purchase insulin at Medicaid's discounted rate through the new American Insulin Program. The program would simply expand eligibility to receive insulin at Medicaid's discounted rate to all Americans living with diabetes, while preventing manufacturers, health insurers, and pharmacies from shifting costs or padding their profits."
Crist's proposal would end pharmacy benefit manager rebates and clawbacks for insulin; calculate insulin cost savings "so they translate to lower premiums for patients instead of increased insurance company profits;" cap co-pays and coinsurance at a rate of $10 a month; create a Government Accountability Office study to examine the feasibility and affordability of direct manufacturing of insulin; and let the U.S. Health and Human Services Department "increase the Medicaid price by up to 5 percent no more than three times if the price is too low to maintain adequate supply."
Reach Kevin Derby at kevin.derby@floridadaily.com.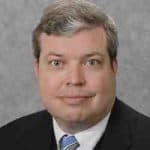 Latest posts by Kevin Derby
(see all)