On Wednesday, U.S. Rep. Charlie Crist, D-Fla., called on the state of Florida to work with the tech community to develop a mobile app to make Florida's unemployment application process work better for the people who need the help.
In a letter to Florida Department of Economic Development Opportunity (DEO) Executive Director Ken Lawson, Crist highlighted the need for more than just a paper application as many out of work Floridians do not have a printer or stamps.
"Yesterday's images from Hialeah of desperate Floridians crammed into lines to receive paper unemployment applications was shocking," said Crist. "For the hundreds of thousands of unemployed or furloughed Floridians frustrated by a broken website and do not have a printer, the new paper application is not a solution. To serve the people, you have to meet them where they are at. Rather than working in vain to try to fix a broken system, the state of Florida should work with leaders in the tech community to develop an app to let people who lost their job because of the coronavirus apply for benefits from the safety of their own homes."
The text of Crist's letter can be found below.
Dear Mr. Lawson:
Thank you for your work on behalf of the State of Florida and our people during these unprecedented times.  To improve the functioning of our state's unemployment application process, I strongly urge you to make additional options available for the people including submitting applications by email and mobile app.
As millions of Americans were laid off or furloughed due to the coronavirus pandemic, states across the country found their unemployment insurance infrastructure overwhelmed by the crush of applicants.  While our tourism and service-heavy economy was hit particularly hard, Florida was not unique in having unemployment servers overwhelmed by desperate residents out of work through no fault of their own.  Never has our nation experienced such a swift and dramatic economic contraction with millions out of work seemingly overnight.  What sets Florida apart, however, is the ongoing inability of every unemployed Floridian to claim their benefits still weeks into this pandemic.
I appreciate your comments taking responsibility for the failures of the Florida "Reemployment Assistance" website, and I am encouraged by the steps you have announced.  However, I feel that the Department of Economic Opportunity can be doing more to make the unemployment insurance application process work better for the people.
I have heard from a Clearwater waitress who hasn't taken a table in three weeks and a bartender barely making rent only by the grace of God and the St. Pete Virtual Tip Jar.  For them, time – and simplicity – is of the essence.  The paper application was a meaningful step for some; however, not all out-of-work Floridians have a printer or postage stamps.  I encourage you to work with established software engineers to design a secure, mobile-based application, so Floridians can apply and submit supporting documents via their phone or email.  This will meet the people in need where they are at.  That is who we serve.  The system should work for them.
So many of out-of-work Floridians were not just living paycheck-to-paycheck but rather day-to-day.  Now they have nothing until the unemployment application is repaired or revamped.  Just as the federal government increased Floridians' maximum benefit from $275 per week to $875 per week, I stand ready to fight for any additional federal assistance you need to develop an app-based unemployment application, so the process will work for the people.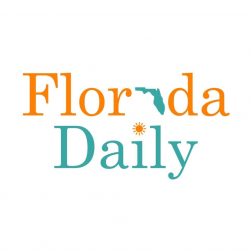 Latest posts by Florida Daily
(see all)