 U.S. Rep. Charlie Crist, D-Fla., is offering constituents the opportunity to record holiday greetings for Pinellas County healthcare workers as part of a district-wide Virtual Holiday Card honoring the sacrifices of healthcare workers over the past year.
These videos will be combined and shared with doctors, nurses, long-term care providers, and other healthcare workers from across Pinellas County in a live, virtual event later this month.
"The holidays are a time for gratitude – gratitude for what we have, gratitude for the challenges we've overcome, and gratitude for the people who've helped us along the way. This year, our nation owes a debt of gratitude to the doctors, nurses, and healthcare workers who've made tremendous sacrifices to save American lives from this pandemic," said Crist on Thursday. "I've received countless calls and emails from constituents sharing words of support for our healthcare heroes over the past nine months. Those messages inspired me to create a Virtual Holiday Card to share our gratitude – neighbor to neighbor."
To participate in Crist's Virtual Holiday Card for Healthcare Heroes, residents must:
Record a 10 -15 second video sharing a short holiday greeting for Pinellas healthcare workers. Participants should start their videos by introducing themselves, sharing their first name and city. Videos can be addressed generally, or to specific family members or friends working in healthcare. Videos should be recorded in a quiet, well-lit space. Videos with political language or curse words cannot be accepted.
Upload their video to the Vidday platform. The deadline for submissions is 12 pm Wednesday, December 16th.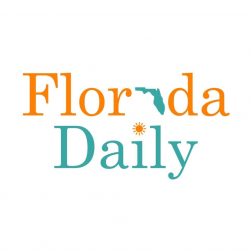 Latest posts by Florida Daily
(see all)