The Federal Transit Administration is sending funds to Tampa Bay to help the Pinellas Suncoast Transit Authority (PSTA) to spur the county's Central Avenue Bus Rapid Transit (BRT) project.
Finishing up his first term in Congress, U.S. Rep. Charlie Crist, D-Fla., announced the funds would be headed to the PSTA on Wednesday.
"The BRT project will create an 11-mile corridor connecting Pinellas beaches to downtown St. Petersburg to the benefit of residents, tourists, and workers," the congressman's office noted.  "Crist has fought for full funding of the Federal Transit Administration, which awarded this $1.2 million grant and is responsible for allocating the full $16.5 million slated for the entire BRT project."
Crist weighed in on the funds on Wednesday and said they were important to Pinellas County.
"Investing in our infrastructure is key to moving our community forward. The BRT will better connect our community, opening new opportunities to residents and tourists alike through more accessible and efficient transportation options," said Crist. "I look forward to continuing to support the great work and innovative programs being led by PSTA, and will keep fighting in Washington for the smart spending needed to improving our local transit systems."
After being elected governor as a Republican in 2006, Crist had been on something of a political losing streak. In 2010, he ran for the U.S. Senate but was caught by Marco Rubio in the primary and continued his bid with no party affiliation. Rubio beat Crist handily in the general election. After backing then President Barack Obama in 2012, Crist joined the Democrats and was his new party's gubernatorial candidate in 2014 but came up short against Gov. Rick Scott.
Two years later, Crist turned things around, edging U.S. Rep. David Jolly, R-Fla., to win a congressional seat representing parts of Pinellas County. Crist did even better in last month's election, routing Republican George Buck to win a second term.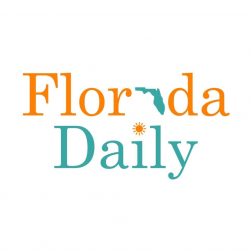 Latest posts by Florida Daily
(see all)