At the end of last week, U.S. Rep. Charlie Crist, D-Fla., who sits on the U.S. House Appropriations Committee, announced that, in this fiscal year, the federal government is sending more than $29 million in Florida "to develop electric vehicle (EV) charging infrastructure along the highway system" and the state "will also be eligible to compete for an additional $2.5 billion for EV charging infrastructure through a separate grant program that will be announced at a later date."
The funds will be part of the $5 billion that the U.S. Department of Transportation and Department of Energy will be sending over the next five years. The funds are part of the $ 1trillion infrastructure package that Congress passed and that President Joe Biden signed into law in November.
"Electric vehicles are the future, and I'm thrilled to be a part of efforts to modernize and invest in EV infrastructure, like charging stations. We need to make EVs a viable option for anyone in the Sunshine State who wants it." said Crist.
"This year alone, Floridians can look forward to $29 million to help build out a network of EV charging stations along our highways," Crist added. "Not only will this monumental investment preserve our State's beautiful environment, but Floridians can also look forward to the creation of good-paying jobs. A win-win!"
Crist won three statewide elections as a Republican, including being elected attorney general in 2002 and governor in 2006. In 2010, he ran for the U.S. Senate with no party affiliation but lost to Republican Marco Rubio. After joining the Democrats at the end of 2012, Crist ran again for governor but lost to Republican Gov. Rick Scott. Crist bounced back to defeat U.S. Rep. David Jolly, R-Fla., to win a congressional seat representing parts of the Tampa Bay area. Crist is now running for the Democratic nomination to challenge Gov. Ron DeSantis in November.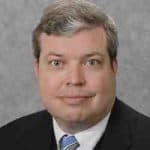 Latest posts by Kevin Derby
(see all)