U.S. Rep. Charlie Crist, D-Fla., is claiming victory after the Federal Housing Finance Agency (FHFA) decided to postpone a new fee for homeowners looking to refinance.
Two weeks ago, Crist teamed up with U.S. Rep. Denny Heck, D-Wash., and U.S. Rep. Lee Zeldin, R-NY, to write the FHFA on the matter.
"This letter is in response to an announcement by Fannie Mae and Freddie Mac last week that they will begin charging a 50-basis point, or 0.5 percent, loan-level price adjustment (LLPA) on most refinance loans they purchase beginning on September 1. In addition to raising costs on American families without clear justification, this fee runs the risk of hindering the broader economy's recovery from today's crisis. In response, Representatives Crist, Heck, and Zeldin, led a letter asking the FHFA to prioritize homeowners and economic recovery," Crist's office noted.
"Fannie and Freddie's new refinance fee will hit Florida homeowners squarely in the pocketbook," said Crist. "For the average middle-class family who chooses to take advantage of historically low-interest rates, this new Trump Refi Tax could cost an extra $1,400, making it harder and more expensive for Floridians to save on their mortgage. In the midst of a global pandemic and economic meltdown, we should be putting more money in families' pockets – not raising new fees and taxes. That is why we are calling on FHFA Director Mark Calabria to overturn the new Trump Refi Tax and get Fannie and Freddie back in the business of helping homeowners through these unprecedented times. This should not be a tough call."
"Right now, Americans are facing unprecedented financial burdens stemming from COVID-19 – and many are finding themselves unable to make mortgage and other payments during this crisis," said Heck. "This is simply the wrong time to be raising costs on homeowners who have chosen to refinance. What's more, increasing housing fees during economic recovery has a history of failure. We must learn from the lessons of the 2008 financial crisis and allow American families to recover from this pandemic."
More than 40 members of Congress signed on the letter and it drew support from both sides of the aisle with U.S. Rep. Barry Loudermilk, R-Ga., and U.S. Rep. Donna Shalala, D-Fla., signing it.
Last week, FHFA Director Mark Calabria announced the fee will be postponed until the start of December.
"I am overjoyed that Pinellas homeowners will be spared from the Trump Refi Tax until at least December," said Crist. "With Floridians facing the dual emergencies of the pandemic and the economic meltdown, it is no time to be adding new refi taxes to homeowners looking to save money on their mortgage. Today's news was made possible because of all the homeowners, consumer advocates, and industry leaders who made their voices heard. Alongside my colleagues Representatives Denny Heck and Lee Zeldin, I was proud to lead the bipartisan group that came together and put their differences aside to deliver results 'For the People.' This is how Congress should work."
Reach Kevin Derby at kevin.derby@floridadaily.com.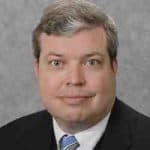 Latest posts by Kevin Derby
(see all)