 Towards the end of last week, U.S. Rep. Charlie Crist, D-Fla., who was named to the U.S. House Appropriations Committee earlier this year, announced that the Tampa International Airport (TPA) is getting $7 million as part of the Homeland Security Appropriations bill.
The bill moved through the U.S. House Appropriations Committee on a 29-20 vote on Tuesday and is now headed to the House floor.
Crist's office stressed the importance of the funds to help upgrade security while, on Thursday, the congressman praised the airport for relying on its own funds to upgrade its security after the 9/11 attacks.
"The award-winning Tampa International welcomes over 58,000 daily visitors while maintaining its prestigious reputation of safety, convenience, and reliability," said Crist. "After the terrorist attacks of September 11th, Tampa International took initiative, putting passenger safety first – to the tune of  millions in security upgrades – including cutting edge explosive detection technology. Through my new role on the Appropriations Committee, I am proud to have helped secure this long overdue reimbursement for TPA."
"In 2004, Tampa International became the first large airport in the country to install a fully integrated explosive detection screening system. As this investment took place prior to passage of congressional appropriations for airport security, which provides dedicated funding for advanced airport screening systems, Tampa International took on these passenger safety costs at their own expense," Crist's office noted.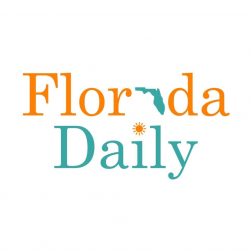 Latest posts by Florida Daily
(see all)