U.S. Rep. Charlie Crist, D-Fla., has introduced a proposal to speed up the distribution of a COVID-19 vaccine when it is discovered.
Crist brought out the "COVID-19 Vaccine Distribution and Production Act" on Friday with U.S. Reps. Mark Pocan, D-Wisc., and Lisa Blunt Rochester, D-Del. The Florida congressman's office offered some of the rationale behind the proposal.
"Specifically, the legislation would require the president to use the Defense Production Act (DPA) to mobilize manufacturers and resources needed to produce the medical supplies necessary to quickly distribute a future COVID-19 vaccine," Crist's office noted. "As communities across the nation continue to combat the deadly impacts of COVID-19, the U.S. must prepare itself for the rapid distribution of a vaccine which will hopefully bring the pandemic to an end by achieving herd immunity."
When he introduced the proposal, Crist took aim at the Trump administration's handling of the coronavirus pandemic.
"The administration's woefully insufficient response to this pandemic has left millions of Americans unemployed and thousands mourning the loss of their loved ones," said Crist. "The virus has taken advantage of a chaotic administration, marked by a consistent failure to look over the horizon. We cannot wait until a vaccine has been proven safe and effective to begin thinking about all of the vials, needles, refrigeration facilities, and the like that America will need to equitably distribute a vaccine.  By preparing now, our nation will be ready to bring an end to this pandemic, jump start our economy, and save American lives."
"The president's complete failure to respond to this crisis nationally has led to over 7.2 million cases and over 200,000 deaths in the country," said Pocan. "For months, we have seen a failure to provide states with the necessary infrastructure for testing, contact tracing and combating this virus. We cannot allow this to happen when a safe vaccine is eventually approved. We must lay the groundwork now to prepare and produce the necessary supplies—from vials and needles to syringes and gloves—to be distributed equally and equitably. We cannot be unprepared any longer, this administration must utilize the Defense Production Act to mobilize the resources we need immediately."
"While drug manufacturers continue to work hard at producing a safe and reliable vaccine to combat COVID-19, we know that production is only part of the equation," said Blunt Rochester. "Ensuring that once a vaccine is produced, it can be quickly and efficiently brought to scale and distributed effectively is paramount. That's why I'm proud to join with Rep. Crist and Rep. Pocan in introducing the COVID-19 Vaccine Distribution and Production Act."
The bill was sent to the U.S. House Financial Services Committee on Friday. So far, there is no companion measure over in the U.S. Senate.
First elected to Congress in 2016 after winning three state offices as a Republican, including serving as Florida's governor, Crist represents parts of Pinellas County. He faces businesswoman and Air Force veteran Anna Paulina Luna, who won the Republican primary last month, and write-in candidate Jacob Curnow in November.
Reach Kevin Derby at kevin.derby@floridadaily.com.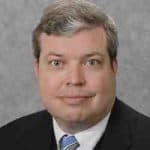 Latest posts by Kevin Derby
(see all)