 This week, U.S. Rep. Charlie Crist, D-Fla., introduced the "Regional Ocean Partnership Act" to "formally authorize Regional Ocean Partnerships (ROP) as partners with the federal government to address ocean and coastal concerns."
Crist brought out the bill on Wednesday with the support of U.S. Reps. Alan Lowenthal, D-Calif., Steven Palazzo, R-Miss., and Chris Smith, R-NJ.
The Florida Democrat's office explained the bill on Friday.
"This will provide ROPs with more consistent funding to help them perform their critical mission of supporting ocean and coastal health, sustainability, and resiliency. ROPs have been operating for years as regional organizations voluntarily convened by state governors. They foster collaboration between federal, state, local, and tribal governments, as well as other stakeholders, to address ocean and coastal issues unique to each region. ROPs currently receive funding through an assortment of grants and in-kind donations, making their funding levels unstable," Crist's office noted.
"As Floridians, we know it is our duty to preserve our way of life by keeping our oceans and coasts clean and thriving. The work of Regional Ocean Partnerships, such as the Gulf of Mexico Alliance, is critical in achieving that goal," said Crist. "These partnerships need more consistent and predictable funding, and by formalizing this arrangement, we help ensure our oceans and coasts are better supported for generations to come."
"When the coastal communities in my district face an issue in the Mississippi Sound, it is often times not exclusive to Mississippi and impacts large portions of the Gulf Coast region," said  Palazzo. "Our legislation fosters collaboration between coastal states through information and data sharing related to the oceans. We are introducing this bill today to better understand our oceans while working together to protect our resources for years to come."
"Regional Ocean Partnerships (ROPs) have a long history of success at dealing with issues revolving around managing and restoring our ocean and coastal regions. This bill would allow us to continue to build on the tremendous accomplishments that have been achieved through ROPs across the nation by providing these programs with secure and predictable funding," said Lowenthal. "I am proud to join Rep. Crist in putting forward this bill to further the critical research, conservation, and restoration efforts ROPs provide."
"Regional Ocean Partnerships are essential for the numerous private and public entities that help support and understand our clean oceans, bays and tributaries, and of course the shore-based tourism economies," said Smith. "ROPs across the nation are hubs for research, data, and programs that help protect our oceans and waterways for future generations. I am pleased to join Rep. Crist and other Members who also represent coastal communities in supporting this bill to foster sensible conservation of our natural resources."
Ocean Conservancy, the Gulf of Mexico Alliance (GOMA), the Mid-Atlantic Regional Council and other groups are backing the legislation. So is California Lt. Governor Eleni Kounalakis.
"The Regional Ocean Partnership Act will strengthen California's longstanding collaboration with west coast states, federal agencies, and tribal governments. Healthy and resilient oceans, the cornerstone of this act, are critical to maintaining California's thriving $45 billion ocean economy and addressing the perils of climate change," Kounalakis said.
Crist's bill was sent to the U.S. House Natural Resources Committee on Wednesday.
U.S. Sen. Roger Wicker, R-Miss., introduced the companion bill back in July.
Reach Kevin Derby at kevin.derby@floridadaily.com.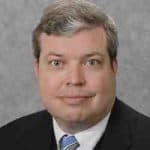 Latest posts by Kevin Derby
(see all)