 U.S. Rep. Charlie Crist, D-Fla., one of the co-chairs of the U.S.-Lebanon Friendship Caucus, is pushing for American assistance to Lebanon following the massive explosion in Beirut last week.
Crist rounded up more than 85 members of the U.S. House to send a letter to U.S. Sec. of State Mike Pompeo calling on him to send humanitarian relief to that nation.
"My heart breaks for Beirut and Lebanese people around the world following the devastation this week that claimed the lives and livelihood of thousands," said Crist at the end of last week. "As one of the only members in Congress of Lebanese descent, it's my belief that our nation cannot stand idly by as our brothers and sisters in Lebanon suffer. I'm proud to lead my colleagues in calling on Secretary Pompeo to aid in the immediate response, and to help Lebanon curb the potential long-term effects of this horrific tragedy."
The signers included U.S. Reps. Tom Cole, R-Okla., Ted Deutch, D-Fla., Eliot Engel, D-NY, Lois Frankel, D-Fla., Alcee Hastings, D-Fla., Darin LaHood, R-Ill. Nita Lowey, D-NY, Debbie Mucarsel-Powell, D-Fla., Donna Shalala, D-Fla., and Debbie Wasserman Schultz, D-Fla.
The letter is as follows:
We write to express our deep condolences to the people of Lebanon after the devastating explosion in Beirut on August 4, 2020, which, according to preliminary estimates, killed at least 100 people and injured over 4,000. Our thoughts and prayers go out to all Lebanese, especially the injured and the families who lost loved ones and are suffering from this tragedy.
In Congress, we work to support policies for a strong and stable relationship between the United States and Lebanon. We thank you for your comments and commitment to U.S. assistance to the Lebanese people as they begin to recover from this horrible event. We support the decision of the U.S. Agency for International Development (USAID) to provide approximately $15 million in immediate humanitarian assistance, however, given the economic and public health challenges already facing Lebanon, we urge you to consider additional support to address the immediate humanitarian crisis facing the country, aid in the recovery effort – including medical care and treatment for the injured and efforts for cleanup of the blast site and other impacted areas – and also remain consistent with the United States' longstanding interest in a secure and independent Lebanon.
Given the vast economic impact from the damage to the Beirut port, the disruption of supplies for imported goods, and the loss of almost 80 percent of Lebanon's grain and wheat reserves, continued American commitment to the Lebanese people will help address the estimated billions of dollars in losses and support long term stability in Lebanon and the region. As you know, the United States has a strong presence in Lebanon, including in hospitals like the American University of Beirut Medical Center and the Lebanese American University Medical Center – Rizk Hospital, which are already working around the clock to treat those who were wounded by the blast. American universities in Lebanon have also suffered significant damage. We are confident that emergency assistance can be provided to the people of Lebanon while adhering to appropriate vetting standards, particularly by working through vetted and approved Non-Governmental Organizations. We ask that Congress be apprised of any expenditures.
We recognize that Lebanon was facing many difficult challenges before this tragedy occurred, including an economic crisis, heightened tensions with nonstate actors, political disputes, and the COVID-19 pandemic. We understand the Lebanese government has placed the Lebanese Armed Forces in charge of the blast site, and we support the need for stability and peace at this difficult time. While we continue to assess how best the United States can be a partner in supporting humanitarian assistance to the people of Lebanon and continue our longstanding history of providing assistance in complicated environments, we affirm our support for a stable, independent, democratic, and sovereign Lebanon.
We urge you to move quickly to continue deploying needed humanitarian relief funds for the people of Lebanon and support the multilateral efforts underway to address the impacts of the Beirut explosion. We thank you for your consideration as we continue, in our capacity in Congress, to support United States efforts to aid the people of Lebanon during this difficult time.
Reach Kevin Derby at kevin.derby@floridadaily.com.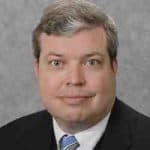 Latest posts by Kevin Derby
(see all)