U.S. Rep. Charlie Crist, D-Fla., announced this week that he will serve as a vice-chairman of the U.S. House LGBTQ+ Equality Caucus.
"The caucus, which boasts a bipartisan membership of over 150, is the first line of defense in fighting for LGBTQ+ rights and combating discrimination at the federal level," Crist's office noted. Crist joined the caucus in 2017 as he took his seat in Congress.
On Wednesday, Crist weighed in on his new post and pointed to the "Equality Act" which the House is expected to vote on soon. The proposal "would prohibit discrimination based on sex, sexual orientation, and gender identity with regards to employment, education, access to credit, jury service, federal funding, housing, and public accommodations" and is expected to clear the House.
"I am filled with joy as the House prepares to pass the landmark Equality Act this week to finally grant our loved ones in the LGBTQ+ community the same rights and protections extended to all other Americans. Having been a member of the Equality Caucus for many years, it is my distinct honor to be named a vice-chair and continue the fight for equal rights for all LGBTQ Floridians," said Crist. "No one should face discrimination because of who they are or whom they love, and our caucus will not rest in its efforts to bring an end to the injustices still faced by too many in the LGBTQ+ community."
After holding two state Cabinet offices, Crist was elected governor in 2006 when he was a Republican. In 2010, Crist opted to run for the U.S. Senate with no party affiliation but lost to Marco Rubio. At the end of 2012, Crist joined the Democrats and was his new party's gubernatorial candidate in 2014 but he lost to then Gov. Rick Scott. Crist bounced back in 2016 when he defeated then U.S. Rep. David Jolly, R-Fla. There is growing buzz that Crist could run for governor or the U.S. Senate in 2022.
Reach Kevin Derby at kevin.derby@floridadaily.com.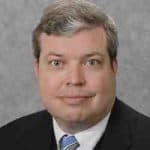 Latest posts by Kevin Derby
(see all)