Now in his second term in Congress, U.S. Rep. Charlie Crist, D-Fla., with the Democrats now charge of the U.S. House, claimed a major assignment on Thursday when he was named to the U.S. House Appropriations Committee.
Crist's office trumpeted his new seat on Thursday and stressed the importance of the committee.
"The Appropriations Committee is one of the House of Representative's 'A-List' pre-eminent committees, having one of the broadest jurisdictions of any committee in Congress. It is responsible for appropriating funding for most of the functions of the federal government, from protecting our national security through the Department of Defense, to finding life-saving cures at the National Institutes of Health," Crist's office noted.
"It is an honor and a privilege to have the support of my colleagues and our leadership to serve on this prestigious committee, fighting for Pinellas County and all Floridians," said Crist on Thursday. "The constitutional power of the purse, protecting and more efficiently deploying taxpayer dollars, is a major responsibility. I will use this powerful platform to continue fighting for the people – to combat climate change, protect clean air and water, provide for a strong national defense, support our veterans, build better roads and bridges, and strengthen programs designed for those struggling to make ends meet."
Crist's office noted that longtime U.S. Rep. Bill Young, R-Fla., who represented much of the same area Crist currently does during his decades in Congress, served on the committee and even chaired it.
While he won three state Cabinet offices as a Republican–including being elected governor in 2006–Crist left the GOP in 2010 when he ran for the U.S. Senate with no party affiliation. Crist joined the Democrats at the end of 2012 after backing President Barack Obama's reelection bid. Two years later, Crist ran for governor but came up short against Gov. Rick Scott.
In 2016, Crist bounced back and edged U.S. Rep. David Jolly, R-Fla., to win a seat in Congress. Last year, Crist routed his Republican opponent to win a second term.
Kevin Derby can be reached at Kevin.Derby@floridadaily.com.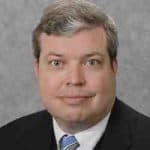 Latest posts by Kevin Derby
(see all)