From his seat on the U.S. House Appropriations Committee, U.S. Rep. Charlie Crist, D-Fla., announced a  $277,122 National Oceanic and Atmospheric Administration (NOAA) grant to the University of South Florida (USF) and the University of Central Florida (UCF) to help fight red tide.
Over the next two years, the funds will "help develop response and adaptation strategies to combat red tide" and "will study the economic impacts of the 2017-2019 Florida red tide outbreak on tourism, commercial fishing, and public health, among others" looking at 80 different economic sectors.
Crist weighed in on the funds on Wednesday.
"Developing new approaches to mitigate and adapt to red tide outbreaks is critical to protecting our coastal communities, economy, and way of life" said Crist. "NOAA's award to USF will fund important research and response efforts right here in our own backyard, where some of our very best and brightest are working to combat red tide. I want to thank NOAA for continuing to prioritize this vital work."
"University of South Florida researchers have a lasting impact on the future of our society by making new discoveries and developing novel solutions to complex problems," said USF President Steven Currall. "USF scientists have a long history of studying red tide in the Gulf of Mexico. This research will help us develop a more complete understanding of how Florida's environment is vitally important to our state's economy and the livelihood of the people who reside here."
Reach Kevin Derby at kevin.derby@floridadaily.com.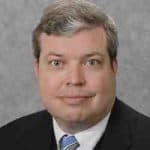 Latest posts by KEVIN DERBY
(see all)