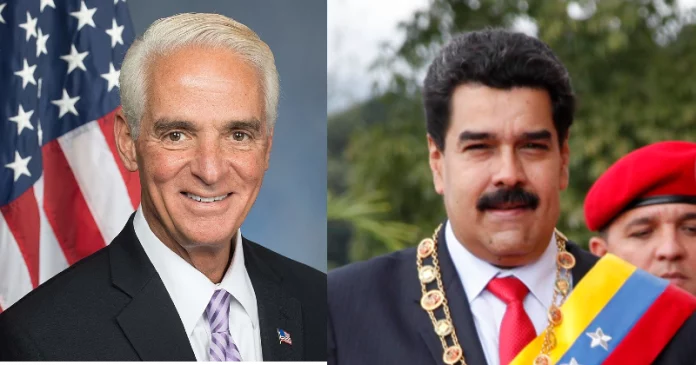 At the end of last week, U.S. Rep. Charlie Crist, D-Fla., announced he intends to "introduce, which will safeguard assets stolen from the people of Venezuela by corrupt officials from the Chavez, Maduro regimes."
Crist said he will bring out the "Preserving Accountability for National Assets (PANA) Act" that "would prevent the stolen money from going back to the Maduro regime by creating the Venezuela Restoration Fund, which safeguards these funds and supports Venezuelan democracy and civil society."
On Friday, Crist, who is running for the Democratic nomination to challenge Gov. Ron DeSantis in November, weighed in on the proposal he is working on.
"Hundreds of billions of dollars have been stolen from the Venezuelan people under the corrupt, socialist Chavez and Maduro regimes," said Crist. "While Maduro and his stooges enrich themselves, the Venezuelan people suffer. Venezuelans everywhere, including the 400,000 Venezuelan Americans who call Florida home, deserve a future free from socialism, a future where they have a voice. I'm proud to introduce this legislation that returns those resources to where they belong – with the Venezuelan people."
"The damage that corrupt Venezuelan officials have done to the country is unmeasurable. Nonetheless, the possibility for the reconstruction of Democracy is achievable if the massive amounts recovered by the US Judiciary can be safeguarded in a special Fund. With the Venezuela Restoration Fund these resources can be protected until the conditions of transparency and accountability can be assured," said Maria Alejandra Marquez, the president of the Initiative for the Recovery of Venezuelan Assets. "The Venezuelan-American community can celebrate a crucial milestone with the introduction of the PANA Act at the United States House of Representatives after its introduction in the Senate in 2021. At the Initiative for the Recovery of Venezuelan Assets, we feel incredibly fortunate for the attention the dedicated team of Representative Charlie Crist have given to this Fund. They have been working for months in understanding the special complexity of the Venezuelan case and in designing a piece of law that will provide a future for Venezuela, based in justice and democracy."
Crist's office stressed why he was working on the proposal.
"The Department of Justice identified and began prosecuting corrupt Venezuelan government officials complicit in the theft of hundreds of billions of dollars from the Venezuelan people. An estimated $1.5 billion in assets is currently sitting in U.S. jurisdiction. As of February 2021, there were 38 pending cases involving 164 individuals," Crist's office noted. "More specifically, in addition to safeguarding recovered funds for the people of Venezuela, the PANA Act would allow funds to be used to: strengthen democratic governance and institutions, including the democratically elected National Assembly of Venezuela; defend internationally recognized human rights for the people of Venezuela, including support for efforts to document crimes against humanity and violations of human rights; support the efforts of independent media outlets to broadcast, distribute, and share information beyond the limited channels made available by the Maduro regime; and combat corruption and improve the transparency and accountability of institutions that are part of the Maduro regime."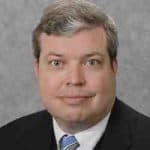 Latest posts by Kevin Derby
(see all)