 Named to the U.S. House Appropriations Committee earlier this month, U.S. Rep. Charlie Crist, D-Fla., announced that he will stay on the U.S. House Science, Space, and Technology Committee as he begins his second term in Congress.
Crist weighed in on his new assignment on Wednesday.
"I look forward to continue serving as a voice of the people and fighting for Florida's priorities on the Science, Space, and Technology Committee," said Crist. "From hurricane preparedness, to combating climate change, to harmful algal bloom research, to space exploration – I will work to bolster investment in these critical programs that keep Florida safe and our economy thriving."
"The work of the House Committee on Science, Space, and Technology directly impacts Pinellas County and Florida, with oversight of the National Aeronautics and Space Administration (NASA), the National Oceanic and Atmospheric Administration (NOAA), and the National Weather Service (NWS)," Crist's office noted. "These agencies have broad jurisdiction over the space industry, hurricane preparedness and response efforts, and climate change policy.  Additionally, the committee oversees non-military research conducted by the federal government, including the Department of Energy, Environmental Protection Agency, Department of Transportation, Federal Aviation Administration, and Department of Homeland Security."
While he won three state Cabinet offices as a Republican–including being elected governor in 2006–Crist left the GOP in 2010 when he ran for the U.S. Senate with no party affiliation. Crist joined the Democrats at the end of 2012 after backing President Barack Obama's reelection bid. Two years later, Crist ran for governor but came up short against Gov. Rick Scott.
In 2016, Crist bounced back and edged U.S. Rep. David Jolly, R-Fla., to win a seat in Congress. Last year, Crist routed his Republican opponent to win a second term.
Kevin Derby can be reached at Kevin.Derby@floridadaily.com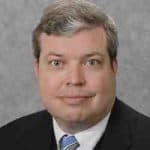 Latest posts by Kevin Derby
(see all)