Over the past weekend, U.S. Rep. Charlie Crist, D-Fla., named Karla Hernandez-Mats, who has spent the past six years as the president of the United Teachers of Dade, the largest teachers union in the state, as his running mate as he challenges Gov. Ron DeSantis.
Crist announced the pick on Saturday at an event at Hialeah Middle School, where Hernandez-Mats taught special needs students.
"I am honored to join Charlie Crist in the fight to defeat DeSantis and build a Florida for All," Hernandez-Mats noted this weekend before introducing herself to voters. "Like Charlie, I come from a family of immigrants. I am a first-generation American. My parents came to this country from Honduras, settling right here in Miami. My mom and dad taught me the value of hard work, and the opportunity it brings. They worked hard their whole lives, and taught me to do the same.
"It's called the American Dream. It beats in my heart every day. El Sueño Americano," she added. "My American dream was to become a middle school teacher — and it was the honor of my life when I was named Hialeah Middle School's Teacher of the Year. As a teacher, I know how important it is to nurture and listen to our kids. I'm appalled when I see our current governor bully students, attack teachers, and use schools as a battleground for his own personal political agenda.
"That can change. That must change. Unlike Ron DeSantis, Charlie listens, he cares," Hernandez-Mats continued. "And that's why I'm so proud to join Charlie's fight as his pick for lieutenant governor. Our state needs somebody who cares, someone who follows the golden rule and does the right thing. I'm ready to get to work and elect Charlie our next governor."
Florida Democratic Party Chairman Manny Diaz applauded the selection.
"I commend Charlie Crist for selecting Karla Hernández to be Florida's next lieutenant governor. Karla is an accomplished leader with impeccable qualifications, experience, and integrity who has spent her career serving our communities and improving access to public education," Diaz said. "Karla is a Miami-born, first-generation Honduran and graduate of Florida International University. She is an active member of her church, a humanitarian volunteer, a 2010 teacher of the year, and a parent of two children in Florida public schools. She understands our state, our classrooms, and our communities.
"Karla has shown a rare ability to bring people together and lead. She is the president of the largest teachers union in the southeast and was elected to her second term with 73% of the vote. She's led charges to improve security in schools and increase teacher pay, which garnered 70% support from voters," Diaz continued. "I couldn't be more proud of this choice. Karla's selection demonstrates Charlie Crist's commitment to fighting for working people struggling through Florida's affordability crisis, ensuring Florida students receive high-quality education, standing up to the special interests bankrolling Ron DeSantis, and protecting the freedom of women to make their own personal health care decisions."
Republicans lined up to slam Crist's selection of a running mate.
"Charlie Crist choosing a radical Left-wing teachers' union boss as his running mate is a slap in the face to Florida families," said Helen Aguirre Ferré, the executive director of the Republican Party of Florida (RPOF). "If it were up to Crist and Mats, our children would be locked out of the classroom and indoctrinated with woke ideology, millions of Floridians would have had their livelihoods ripped away from them, our police would be defunded, and our communities would be far less safe.
"Not only does she support dangerous policies, but she has publicly mourned murderous dictator Fidel Castro," she added. "Crist and Mats are Biden's ideal ticket and they will do to Florida what Biden is doing to our country. The choice could not be clearer for those who want to Keep Florida Free, and Floridians will reject their destructive agenda in November."
"Karla Hernández-Mats, the Randi Weingarten of Florida, is the perfect fit for lockdown lover Crist's unpopular, anti-parents campaign," said Julia Friedland, a spokeswoman for the Republican National Committee (RNC).
Most polls show DeSantis ahead of Crist. Last week, Crist won the Democratic primary by a solid margin over state Agriculture Commissioner Nikki Fried. DeSantis faced no opposition for the Republican nomination.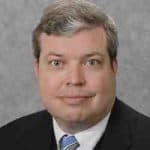 Latest posts by Kevin Derby
(see all)