From his new perch on the U.S. House Appropriations Committee, last week, U.S. Rep.
Charlie Crist, D-Fla., showcased his support for the $50.1 billion Transportation, Housing, and Urban Development (THUD) appropriations bill, highlighting programs for affordable housing and helping veterans.
The THUD appropriations bill passed the full Appropriations Committee on Tuesday and Crist weighed in on it on Friday. He pointed to "$50.1 billion in funding for the U.S. Department of Housing and Urban Development (HUD) to tackle rising affordability challenges, $40 million in funding for HUD-VASH, a collaborative program between HUD and the VA to assist homeless veterans, and $410 million for Housing Opportunities for Persons with AIDS" and noted that the bill offered 26.7 percent more than what President Donald Trump proposed.
"For more and more middle class Pinellas families, rising prices are putting homeownership out of reach, while a lack of affordable housing squeezes renters, increasing the risk of homelessness," Crist said on Friday. "The $50.1 billion our committee provides HUD reaffirms that the federal government must be an effective partner on the issue of housing.
"Veterans' homelessness is also a major problem," Crist added. "Those who bravely answered the call to serve should never be without a roof over their heads. While the president's budget zeroed out funding for veterans' homelessness, we included $40 million to tackle the problem. It's a matter of right and wrong, fighting for those who fought for our freedom."
The bill now heads to the House floor.
Now in his second term in Congress, Crist, who represents parts of Pinellas Counties, was named to the Appropriations Committee earlier this year as Democrats took control of the House. Crist sits on the Defense; the Commerce, Justice, Science and Related Agencies; and the Financial Services and General Government Appropriations Subcommittees.
Reach Kevin Derby at kevin.derby@floridadaily.com.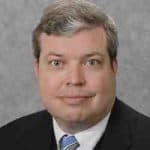 Latest posts by KEVIN DERBY
(see all)