A Florida congressman wants to have "Petfax" reports in place for new pet buyers.
On Thursday, U.S. Rep. Charlie Crist, D-Fla., introduced the "Petfax Act" which U.S. Rep. Guy Reschenthaler, R-Penn., is cosponsoring.
According to Crist's office, the proposal would have pet purchasers have access to a "'Petfax' report detailing the conditions in which the animal was bred, raised, and cared for" and "sellers of dogs and cats would have to divulge any violations of the Animal Welfare Act by the breeder, and the health history of the animal." Crist's proposal would also penalize sellers and breeders who engage in animal abuse.
"Welcoming a new pet into your home is a decision rooted in love. Pet owners deserve the peace of mind that their new family member wasn't abused or mistreated by breeder or seller," Crist said on Thursday. "Requiring a Petfax increases transparency, decreasing the potential for animal abuse, a win-win for all parties involved."
"Too many animals suffer from inhumane conditions in our nation," said Reschenthaler. "The Petfax Act of 2020, bipartisan legislation I'm introducing with Rep. Crist, will better protect dogs and cats from neglect and abuse. By improving transparency and providing consumers with more information, including the source of their pet and its record on animal welfare inspections, we can hold irresponsible sellers of dogs and cats accountable. Given the proven ties between cruelty to animals and child and senior abuse, I will continue fighting to strengthen protections for our nation's pets."
"Most dogs sold in pet stores come from puppy mills, where the dogs are treated like a cash crop," stated Holly Gann, the director of federal affairs for the Animal Wellness Foundation. "If you buy a car, you can get a full history from Carfax; but when it comes to purchasing a puppy, sellers generally won't provide information about where the dog came from or the dog's medical history. We applaud U.S Reps. Charlie Crist and Guy Reschenthaler for their leadership to protect animals and consumers."
With the pet industry generating $75 billion annually, Crist's office noted there are little safeguards for buying new pets.
"Under current law, there is no requirement for the store or seller to provide reliable information to customers about the pet they are purchasing. The pet seller controls what – if any – information is disclosed to buyers regarding the health and well-being of their new four-legged friend. This lack of transparency makes it easier for bad actors to neglect or abuse animals," Crist's office noted. "The Petfax Act empowers consumers by giving them the information they need to make informed decisions about their future pet while promoting honest breeders and sellers. The bill creates a digital database that includes information about violations of the Animal Welfare Act or Horse Protection Act. Combined with public records, this legislation will reduce the likelihood of repeat offenders by enacting serious penalties, such as a 10-year suspension of their license to sell animals for those found to be abusing animals or using deceptive sales practices.
"Included in the reporting requirements, sellers must provide information about: the breeder: including contact information, their Department of Agriculture license or registration number, and any previous violations of the Animal Welfare Act; the animal: including their immunization history, previous veterinary visits, test results for infectious diseases, and congenital conditions," Crist's office added. "These requirements do not impact public animal shelters or nonprofit shelters, except in instances where the organization paid for the animal in question and the seller made a profit."
Crist's bill was sent to the U.S. House Agriculture and the Energy and Commerce Committees on Thursday. So far, there is no counterpart over in the U.S. Senate.
Reach Kevin Derby at kevin.derby@floridadaily.com.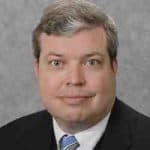 Latest posts by Kevin Derby
(see all)