On Wednesday, U.S. Rep. Charlie Crist, D-Fla. sent a letter to U.S. House Nancy Pelosi, D-Calif., and U.S. House Majority Leader Steny Hoyer, D-Mary., suggesting additional provisions to bolster the upcoming coronavirus response package.
Democratic leadership has announced legislation to provide paid sick leave, enhanced Unemployment Insurance, additional food security, protections for front line healthcare workers, and widespread and free coronavirus testing.
In addition to this comprehensive package, Crist requested additional measures be included such as paid sick leave for tipped employees of at least $15 an hour, energy bill assistance for workers who have to stay home, and emergency funds to make it easier for states to expand Medicaid so everyone can seek affordable medical treatment.
"I have heard from both public health officials and constituents that the government response should reflect the realities on the ground. This package reflects those needs," said Crist on Wednesday. "Today, I am suggesting additional measures to further strengthen the bill and get the most assistance to the people who could use the help. My proposals would direct additional help to the tipped employees who are the backbone of Pinellas' service economy, while providing assistance with higher-than-normal power bills for quarantined workers, and an expedited path for expanding Medicaid in Florida."
Crist has focused his efforts on improving the government's response to the coronavirus, recently sending letters to the Centers for Disease Control (CDC) pressing for increased transparency, asking the Florida Surgeon General to share more information on possible cases in Florida, calling on the president to appoint a Coronavirus Czar and asking the Food and Drug Administration and Centers for Disease Control to work to improve, expand, and expedite coronavirus testing.
Crist's letter the House leadership is included below:
Dear Speaker Pelosi and Leader Hoyer,
Thank you for your steadfast leadership during the outbreak of the novel coronavirus, or COVID-19.  Recent reports indicate that you are working on a legislative package for the people impacted.  I applaud these efforts to provide real relief.  As you work to craft the legislative package, I offer some proposals based on conversations with public health professionals and my constituents.
Paid sick leave for tipped employees
One such measure reportedly under consideration is offering paid sick leave.  This highly effective measure will prevent economic disruption for families under quarantine and discourage wage earners from going to work when they have symptoms consistent with COVID-19.  Under most paid sick leave proposals, workers are compensated based on their salary or hourly wages.  However, this gets more complicated for tipped employees whose compensation regularly fluctuates or goes unreported.  According to the Treasury Inspector General for Tax Administration, unreported tips totaled $26 billion in 2006.  Undercompensating tipped employees will not achieve the policy goals of paid sick leave.  Tipped employees will not be able to pay their bills if quarantined and will be less able to stay home if they are sick.
Considering this, I ask that the House paid sick leave proposal compensates tipped employees at a minimum rate of $15 per hour.  This will reduce confusion and keep service industry employees from having to make the impossible dilemma of going to work sick to keep food on the table and a roof over their heads.
Help with energy bills
While paid sick leave will surely help working families facing quarantine, staying home from work will create an unexpected expense: higher electricity bills.  Those in self-quarantine or mandatory quarantine could use double the electricity than those going to work.  Congress could help by expanding the Low Income Home Energy Assistance Program (LIHEAP) for those receiving paid sick leave.  This proposal would lessen economic disruption for those who can least afford it and keep sick or quarantined folks from feeling like they have to work.
Support emergency Medicaid expansion
Because my home state of Florida has failed to expand Medicaid, nearly one million working class Floridians are uninsured.  While I have long-felt that this is a moral outrage and economically self-defeating, it will soon become a public health crisis, contributing to the spread and destruction of COVID-19.  Part of containing this outbreak is for people to be able to seek affordable and appropriate medical treatment.  Those in the Medicaid expansion gap cannot afford to do this.
Many states, like Florida, lack the ability to run deficits – even in an emergency.  Because of this, Congress should create a temporary 100 percent FMAP for states that expand Medicaid to help address this crisis.  This would be an important component of aid to state and local governments confronting COVID-19.
Thank you for considering these suggestions and thank you again for your consistent leadership.  I look forward to continuing to work together to deliver an effective and useful response for the people.'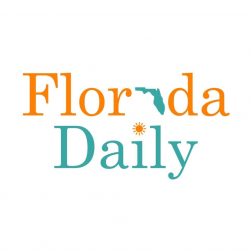 Latest posts by Florida Daily
(see all)