On Tuesday, U.S. Rep. Charlie Crist, D-Fla., urged the state of Florida to speed up the release Supplemental Nutrition Assistance Program (SNAP) benefits as the Sunshine State deals with the coronavirus outbreak.
Crist sent a letter to Gov. Ron DeSantis on the matter, insisting that releasing SNAP benefits early will help ensure Florida residents engage in social distancing.
"At such a critical time, we must not forget about the most vulnerable.  For the roughly three million Floridians who benefit from Supplemental Nutrition Assistance Program (SNAP), I ask that you take the necessary steps to release these benefits early," Crist wrote. "To combat the spread of coronavirus, the Centers for Disease Control has requested that individuals practice social distancing, limiting their contact with others.  However, most recipients of SNAP benefits do not have the resources needed to live at home for an extended period, living hand to mouth on monthly payments to purchase the food that they need to feed themselves and their families."
Crist, who served as governor from 2007 through 2011 and who also held two other state Cabinet offices, noted that the state has released SNAP benefits early before.
"In other crises, Florida has authorized the early release of SNAP benefits, most recently during Hurricane Dorian.  The COVID-19 global pandemic has left many Floridians without a steady stream of income placing great stress on those in need. In response to these growing demands, and the potential requirement for some SNAP recipients to need to self-quarantine for 14 days or more, I urge you to offer the early release of next month's SNAP benefits, effective immediately," Crist wrote.
"Congress is working to ease the burden on the American people and the economy.  This small but crucial step would be an important way for the State of Florida to help.  Thank you for consideration, and God bless," Crist concluded.
Reach Kevin Derby at kevin.derby@floridadaily.com.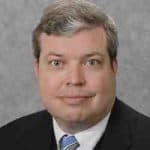 Latest posts by KEVIN DERBY
(see all)