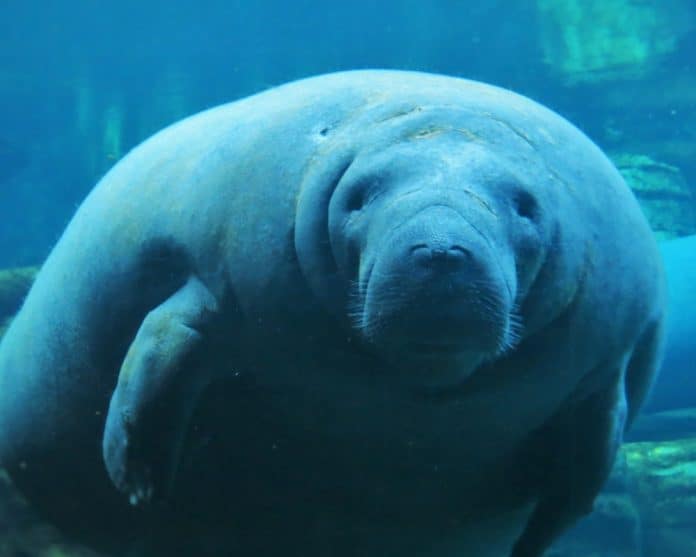 U.S. Rep. Charlie Crist, D-Fla. sent a letter to the U.S. Fish and Wildlife Service (USFWS) this week, calling on it to declare an emergency over a recent increase in manatee deaths.
Crist wrote the USFWS, urging it to declare a Marine Mammal Unusual Mortality Event (UME), which would have more resources focused on determining why the increase of manatee deaths.
The congressman's office noted 403 manatees died between the start of the year and February 26, more than 260 deaths from that period last year.
"Preliminary reports indicate the majority of these deaths are occurring in the Indian River Lagoon and are likely a result of starvation due to seagrass die-offs," the congressman's office noted, calling on USFWS "to perform a status review of the West Indian (Florida) manatee to determine if additional protections are warranted after the previous Administration downgraded the manatee's protection status from Endangered to Threatened in 2017."
Crist weighed in on his efforts on Thursday.
"The manatee is an iconic and beloved member of Florida's ecosystem," said Crist. "But these gentle giants need our help to safeguard their future survival. Each day that passes with increased deaths takes us one step closer to an unthinkable tipping point. I'm calling on the U.S. Fish and Wildlife Service to step up and help these majestic sea creatures before it's too late."
"As you may be aware, there has been an alarming increase in manatee deaths that have occurred in my home state of Florida. The Florida Fish and Wildlife Commission (FWC) recently released its preliminary mortality statistics for January 1 – February 26. Those statistics show a total of 403 manatee deaths during that time period, compared to 137 deaths within the same timeframe in 2020, and 129 when averaged over a five-year period," Crist wrote USFWS. "The majority of these deaths are occurring within the Indian River Lagoon, and preliminary reports indicate that the manatees are starving due to a loss of seagrass. For this reason, I am writing to request that the U.S. Fish and Wildlife Service (USFWS) consider designating this event as a Marine Mammal Unusual Mortality Event (UME).
"As you know, the purpose of a UME designation is to unlock resources to investigate the causes of the deaths, determine impacts to the overall population, identify the role of environmental conditions in the event, and, most importantly, minimize additional deaths," Crist added. "A UME also allows researchers to better understand the overall health of marine mammal populations, prevent future UMEs, and gauge a better understanding of the impacted ecosystem. Given the shocking numbers released by FWC and the fact that the majority of the deaths are concentrated within the Indian River Lagoon, I believe serious consideration should be given to designating the current situation facing Florida's manatees as a UME."
Crist called for the federal government to consider changing how it classifies manatees.
"In addition, and as you know, the manatee was downlisted in 2017 from 'endangered' to 'threatened.' While I am pleased the manatee population has largely rebounded – and this demonstrates the great success of the Endangered Species Act – I fear the decision by the previous administration may have been premature. Not only is this illustrated by the current situation, but 2018 saw the near-record deaths of 824 manatees, largely due to prolonged outbreaks of harmful algal blooms (HABs) like red tide and blue-green algae. It is important to note that environmental stressors like HABs and seagrass die-offs will only get worse as our climate continues to change," Crist wrote.
In light of this, I am also requesting that USFWS consider performing a five-year status review of the West Indian manatee as required under the Endangered Species Act to determine if a change in the recovery plan is warranted and if upgrading the manatee to 'endangered' would be a more appropriate designation. It is my understanding that the last five-year status review occurred in 2007, which means the manatee is long overdue for further analysis," Crist added.
"The manatee is beloved in Florida and is synonymous with our coastal communities and waterways. It was designated the state's Marine Mammal in 1975 and contributes to Florida's nearly $5 billion wildlife viewing industry. In short, the manatee is iconic; but they continue to face a number of threats to their existence, including watercraft collisions, loss of habitat, and environmental stressors. We must be doing all that we can to protect these gentle giants so future generations can take joy in seeing them splashing and swimming in Florida's waters," Crist wrote in conclusion. "For these reasons, I urge USFWS to consider issuing a UME designation, as well as consider performing a five-year status review of the manatee. Thank you for your attention to this important matter."
Reach Kevin Derby at kevin.derby@floridadaily.com.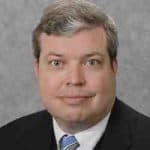 Latest posts by Kevin Derby
(see all)