U.S. Rep. Charlie Crist, D-Fla., is leading the charge on Capitol Hill to crack down on puppy mills.
Last week, Crist and U.S. Rep. Jim McGovern, D-Mass., joined Pennsylvania Republican U.S. Reps. Brian Fitzpatrick and Glenn 'G.T.' Thompson, to bring out the "Welfare of Our Friends (WOOF) Act" which "would protect dogs from unscrupulous breeders by amending the Animal Welfare Act to prohibit issuance of licenses to canine dealers who are connected to animal abuse" by stopping the U.S. Department of Agriculture (USDA) "from licensing individuals or shell companies closely acquainted with dealers who have previously had their licenses suspended or revoked."
Crist and Fitzpatrick championed a similar proposal in the last Congress.
"Proud to join with Rep. Fitzpatrick again on the bipartisan WOOF Act, closing existing loopholes to better protect puppies and dogs from abuse," said Crist. "We must care for all of God's creatures, working together to promote animal welfare."
"As a society, it is crucial that we protect the welfare of animals. That means strengthening important regulations under the Animal Welfare Act to protect dogs from abuse and neglect," said Fitzpatrick. "I am proud to reintroduce this bipartisan legislation with Representatives Crist, Thompson and McGovern to protect a species which serves as an invaluable partner in law enforcement, our military, and as service animals."
"The USDA regulates federally licensed commercial dog breeders that sell dogs wholesale to retail pet stores and commercial brokers, or directly to consumers over the Internet under the Animal Welfare Act. While the Animal Welfare Act is meant to ensure dogs in federally licensed facilities are treated humanely, the current regulations fall far short.  The WOOF Act prohibits those who have violated the Animal Welfare Act from using loopholes to continue selling animals commercially," Crist's office noted. "The WOOF Act will not impact family pets, livestock, or hobbyist breeders".
The Humane Society Legislative Fund, the ASPCA and the Animal Welfare Institute are backing the legislation.
The bill was sent to the U.S. House Agriculture Committee last week. So far, there is no counterpart over in the U.S. Senate.
Kevin Derby can be reached at Kevin.Derby@floridadaily.com.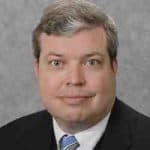 Latest posts by Kevin Derby
(see all)