 U.S. Rep. Charlie Crist, D-Fla., has teamed up with U.S. Rep. Elise Stefanik, R-NY, to bring back the "Veteran Treatment Court Coordination Act" which "would enhance state and local veteran treatment court programs that support the unique needs of veterans who find themselves in the criminal justice system."
"I have seen firsthand the life-changing impact veteran treatment court programs can have, with Pinellas fortunate to have one in our backyard. Unfortunately, veterans in too many communities do not have access to the same support. Our bill will help expand and bolster such programs nationwide – providing the counseling, care, and support our veterans need to help transition into civilian life more successfully," Crist said on Wednesday as he showcased the bill. "With overwhelming support from members of Congress and veterans organizations, I hope we can quickly move this legislation forward to better support our veterans. It's what they have earned, and what they deserve."
"It is incumbent on Congress to make sure our veterans receive the best possible treatment when they return home from serving our country," said Stefanik. "Unfortunately, due to the stressors and psychological impact of their service, some veterans become entangled in the criminal justice system. This bill would give non-violent offenders a chance to rehabilitate themselves through a special program tailored to the unique needs of veterans. I'm proud to support our veterans in every way that I possibly can."
Crist's office offered the rationale behind the legislation.
"After serving our country, too many veterans are experiencing mental health issues, substance abuse, and homelessness, which can often land them in the criminal justice system. Veteran treatment courts provide the counseling, care, and support veterans need to help address these challenges and more successfully transition to civilian life," Crist's office noted. "The Veteran Treatment Court Coordination Act establishes a program within the Department of Justice, in coordination with the VA, to provide grants, training, and technical assistance to help state, local, and tribal governments develop and maintain veteran treatment courts. Currently, these programs are supported by dedicated individuals in law enforcement, the judicial system, the legal community, VA officials, Veterans Service Organizations, and other community organizations.
"The bill would provide federal resources for the establishment of new treatment courts," Crist's office added. "The first veterans treatment court was established in Buffalo, New York in 2008. Since that time, additional courts have been successfully adopted in state and local courts throughout Florida and the nation.  In 2013, Florida's 6th Judicial Circuit Court created a veterans unit to address the unique needs of those in Pinellas and Pasco counties, home to over 130,000 veterans."
The proposal has gained the support of more than 80 veterans groups including the American Legion, AMVETS, Disabled American Veterans, National Military and Veterans Alliance, the American Military Retirees Association, American Military Society, American and Navy Union of the USA, American Retiree Association, Association of the US Navy, Military Order of Foreign Wars, Military Order of the Purple Heart, Military Order of World Wars, Tragedy Assistance Program for Survivors, the Flag and General Officers Network, the Independence Fund, the Retired Enlisted Association, Society of Military Widows, Vietnam Veterans of America and Catholic War Veterans.
Crist and Stefanik reeled in more than 90 cosponsors from both sides of the aisle including Florida Democrat U.S. Reps. Kathy Castor, Val Demings, Ted Deutch, Lois Frankel, Alcee Hastings, Al Lawson, Stephanie Murphy, Donna Shalala, Darren Soto, Debbie Wasserman Schultz and Frederica Wilson and Florida Republican U.S. Rep. Mario Diaz-Balart, Neal Dunn, Matt Gaetz, Brian Mast, Bill Posey, John Rutherford and Mike Waltz.
The bill was sent to the U.S. House Judiciary Committee this week. So far, there is no counterpart over in the U.S. Senate.
Kevin Derby can be reached at Kevin.Derby@floridadaily.com.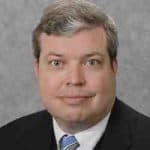 Latest posts by Kevin Derby
(see all)