 U.S. Rep. Charlie Crist's, D-Fla.,  proposal to cut down on spam calls is building momentum on Capitol Hill.
Back in January, Crist paired up with U.S. Reps. Matt Cartwright, D-Penn., Garret Graves, R-La., and the late Walter Jones, R-NC, to bring out the "Spam Calls Task Force Act" which will create a federal task force to cut down on spam calls. Crist's office insisted these calls are a "growing problem" to people across the nation and noted that 50 percent of cell phones receive them.
The proposal would make the U.S. attorney general "work with the Federal Communications Commission (FCC) to convene an interagency working group with other federal and state agencies to address the following issues relating to spam calls: determine if any federal laws, regulations, or policies inhibit the enforcement of section of the Telephone Consumer Protections Act that prohibits spam/scam calls; identify existing and potential policies and programs that encourage and improve coordination among departments, agencies, and states; identify existing and potential international policies and programs; consider if additional resources would be helpful; consider if formal agreements between states and the federal government and/or foreign governments would be helpful; and consider if increased criminal penalties or fines would serve as an increased deterrent."
Crist reeled in more support for the bill as Federal Communications Commission (FCC) Commissioner Jessica Rosenworcel and almost 20 health care and technology organizations, including BayCare Health System and the Moffitt Cancer Center, threw their support behind his proposal.
"Spam calls may have started as an annoyance, but they've become a full-blown nuisance and are being used to deceive and take advantage of millions of Americans every day," Crist said on Wednesday. "This scourge is an invasion of privacy and it's time for the federal government to bring the full weight and force of its authority down on these bad actors. Support for my legislation to crack down on these activities is growing and I want to thank those that have weighed-in in favor of our bill."
"The number of robocalls has exploded. Bad actors are finding new ways to dial and disturb us every day. So every new idea to combat robocalls is worth exploring, especially when they feature creative incentives to reduce them across the board," said Rosenworcel. "Kudos to Representative Crist for his innovative effort to put an end to these nuisance calls."
"We commend H.R.721, the Spam Calls Task Force Act, which would establish an interagency working group to devise ways to address this threat through enforcement and regulation," said representatives of 18 health and technology organizations, including Moffitt Cancer Center. "As organizations engaged in broad-based efforts to safeguard national security, economic security, and national public health, we offer our full support for these and other similar efforts to curb malicious robocalls and spam calls."
Moffitt and other health and technology organizations, Crist's office noted, "have been dealing with scammers using spam calls that mimic the health organization's phone number (known as 'spoofing') to steal unsuspecting patients' personal and financial information."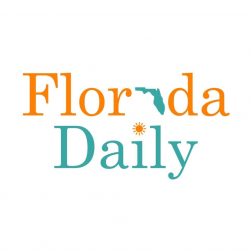 Latest posts by Florida Daily
(see all)