U.S. Rep. Charlie Crist, D-Fla., was able to get his proposal expanding the number of veterans who can receive the COVID-19 vaccine from the U.S. Department of Veterans Affairs through the U.S. House this week.
Crist brought out the "Vaccines for Veterans" proposal last month.
"Under current restrictions, only veterans aged 75 and older who are enrolled in the VA with a service-connected disability or limited income are eligible. The bill would allow individual VA medical centers to follow state vaccine eligibility guidance and expand access to all veterans," the congressman's office noted. " Despite being otherwise-eligible in their home states, veterans across the country are being turned away by VA facilities due to federal policy that only allows the VA to vaccinate veterans who would normally be eligible for VA health care. This only includes low-income veterans and those with a service-connected disability. Even veterans with a non-service-connected disability or high-risk COVID-19 comorbidity do not qualify under the current policy. In Florida, this excludes many Vietnam veterans."
Crist weighed in on his proposal when he brought it out.
"With nearly 30,000 COVID-related deaths and Florida seniors struggling to navigate overwhelmed websites for a vaccine reservation, we should be making full use of our facilities and staff who can get shots into arms. And yet, red tape at the federal government means that otherwise-eligible veterans – particularly Vietnam veterans – are being turned away at VA facilities across our state. This makes no sense," said Crist. "The Vaccines for Veterans Act would expand eligibility and give local medical directors the flexibility they need to vaccinate as many veterans as possible. This would increase the number of veterans vaccinated, and free-up appointments for more seniors. Let's get it done!"
This week, the U.S. House passed the "VA VACCINE Act" from U.S. Rep. Mark Takano, D-Calif., which would allow "facilities with adequate vaccine supply to vaccinate all Veterans regardless of whether or not they would normally qualify for VA care" and allow "the VA to vaccinate recognized veteran caregivers who are likewise prevented from receiving the vaccine at the VA."
Crist cosponsored Takano's bill and weighed in on it on Wednesday.
"I'm proud that the House has taken decisive action to do right by Florida's veterans. I introduced Vaccines for Veterans Act because veterans were calling my office saying they tried to get their coronavirus vaccine at the VA but were turned away," said Crist. "Anyone who honorably served to protect our nation should be able to get a shot now. Here at Bay Pines, nearly 15,000 Veterans cannot get a vaccine because of bureaucratic red tape, and that's not right. I thank Chairman Takano for his leadership, and I call on the Senate to do its job and swiftly send the VA VACCINE Act to President Biden's desk."
Other cosponsors from the Sunshine State include U.S. Reps. Vern Buchanan, R-Fla., Lois Frankel, D-Fla., Debbie Wasserman Schultz, D-Fla., and Dan Webster, R-Fla.
Buchanan weighed in on Wednesday after the bill was passed.
"It's a national disgrace and unacceptable that aging veterans with health conditions are being turned away and denied the vaccine because of a loophole in VA rules," Buchanan said. "The Senate should quickly follow suit and send this important legislation to the president's desk that will more than double the amount of veterans eligible to receive the vaccine from the VA and help save lives."
The bill now heads to the U.S. Senate where, so far, there is no version of the legislation.
Reach Kevin Derby at kevin.derby@floridadaily.com.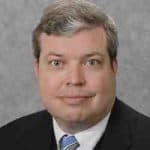 Latest posts by Kevin Derby
(see all)