 Citizens Property Insurance announced this week it will suspend cancellations and non-renewals for the next 45 days as Florida's economy continues to suffer during the coronavirus pandemic.
Citizens, which is a state-backed alternative insurer to help Floridians who can't find private property insurance, has more than 445,000 policyholders across the state.
"Citizens' relief efforts are similar to hurricane response, and include suspending cancellations and non-renewals for 45 days and adjustments in underwriting guidelines to make them more flexible for policyholders," noted the state CFO's office.
"In these challenging times, I thank Citizens for working diligently to install measures to protect their policyholders impacted by COVID-19," said state CFO Jimmy Patronis on Thursday. "Many in our communities are reeling from the economic impacts of this pandemic and we must do everything we can to provide relief to Florida families and protect consumers as we weather this storm. I thank CEO Barry Gilway and the Citizens team for stepping up for their customers."
"We understand the circumstances many of our policyholders may be going through in light of COVID-19 and are doing what we can to help them get through this unprecedented event," said Gilway.
Reach Kevin Derby at kevin.derby@floridadaily.com.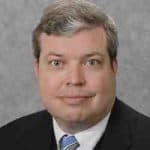 Latest posts by Kevin Derby
(see all)