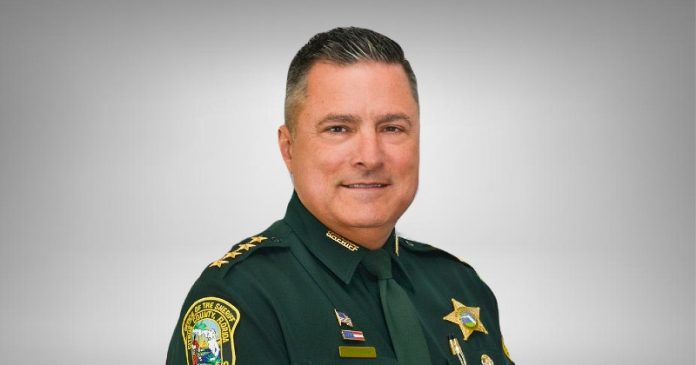 The‭ ‬2018‭ ‬tragedy at Marjory Stoneman Douglas High School prompted a historic statewide effort to improve student mental health.‭ ‬Then-Gov.‭ ‬Rick Scott‭ ‬and the Florida Legislature set out to implement a simple but powerful vision‭ ‬– to make Florida a leader in the nation in improving youth mental health.‭ ‬Today,‭ ‬thanks to great leadership,‭ ‬that vision is becoming a reality.
Policies enacted in the wake of the tragedy emphasize the critical importance of awareness.‭ ‬School districts are now required to annually provide a minimum of five hours of instruction to students in grades‭ ‬6-12‭ ‬related to youth mental health awareness.‭ ‬And this year,‭ ‬Gov.‭ ‬Ron‭ ‬DeSantis has continued what began in‭ ‬2018‭ ‬by‭ ‬signing legislation that requires at least‭ ‬80‭ ‬percent of school‭ ‬personnel receive youth mental health awareness training.‭ ‬Florida selected‭ ‬Youth Mental Health First Aid‭ (‬MHFA‭) ‬as the program to implement and school personnel across the state are being trained.
As First Lady Casey DeSantis has pointed out,‭ ‬50‭ ‬percent of all mental illness begins by age‭ ‬14.‭ ‬It‭'‬s clear we need to reduce stigma and provide our young people‭ ‬and their families with necessary tools and support as soon as the need is‭ ‬evident.‭ ‬First responders,‭ ‬particularly law enforcement,‭ ‬can help play a role.‭ ‬School resource deputies and community policing are the front lines of identifying issues before they‭ ‬become more serious problems.‭ ‬
Most people know to start CPR if we see someone having a heart attack,‭ ‬or at the very least,‭ ‬call‭ ‬9-1-1.‭ ‬But few of us know how to respond if we see someone exhibiting signs of severe anxiety or depression or experiencing challenges with substance use.
According to the‭ ‬2021‭ ‬Florida Youth Risk Behavior Survey,‭ ‬14‭ ‬percent of Florida high school students have seriously considered attempting suicide and‭ ‬9‭ ‬percent reported a suicide attempt.
But here‮'‬s what we also know:‭ ‬suicide is preventable.‭ ‬Spotting the signs that a young person may be struggling and having the confidence to initiate a difficult conversation may just save someone‮'‬s life.‭ ‬Law enforcement can play a critical role in building trust to improve the likelihood of these difficult conversations.‭
The state is appropriately ensuring that Florida school personnel are learning how to identify,‭ ‬understand and respond to signs of mental illnesses and substance use disorders.‭ ‬When they have the‭ ‬tools to start a dialogue and direct people to care,‭ ‬more people can get the help they need.‭
And no one in Florida has to do this alone.‭ ‬First Lady DeSantis has long been a champion of making sure families can access help when they need it.‭ ‬She launched‭ ‬the‭ ‬Hope for Healing Florida campaign to bring together public and private sector partners to help guide families to meaningful help in a timely fashion.
Everyone has a role to play.‭ ‬Each of us must learn to talk about mental health more candidly.‭ ‬When people are struggling,‭ ‬we must treat it like any other medical condition‭ ‬– with compassion and support,‭ ‬with reliable information and resources,‭ ‬and with access to care.‭
It‮'‬s no secret that mental illness robs students of the ability to reach their full potential.‭ ‬That‮'‬s why we are reinventing school-based mental-health awareness in Florida and this is just the beginning.‭ ‬Florida is leading the nation by giving our students and families the tools they need to thrive.‭ ‬Together,‭ ‬we are making a difference today for a healthier tomorrow.
Mike Prendergast is the sheriff of Citrus County. He can be reached at mprendergast@sheriffcitrus.org
Latest posts by Guest Columnist
(see all)