 On Friday, Gov. Ron DeSantis turned to former state Rep. Clay Ingram to be the CEO of Volunteer Florida.
DeSantis praised the Panhandle Republican for his work in Pensacola.
"I am happy to announce the appointment of Clay Ingram to lead our state's volunteer efforts as CEO of Volunteer Florida," said DeSantis. "Between his leadership in the Florida Legislature and his advocacy for the Pensacola community, this was an easy choice. I know Clay will make Floridians proud and lead the agency with the utmost integrity."
Ingram was first elected to the Florida House in 2010 and served four terms before facing term limits last year. In 2015, he was named president and CEO of the Greater Pensacola Chamber of Commerce.
The governor's office also highlighted Ingram's community service efforts.
Very active in his community, Clay is a member of Gonzalez United Methodist Church and serves as a board member for Big Brothers Big Sisters of Northwest Florida, United Methodist Children's Home of Northwest Florida, Achieve Escambia and the Florida State University Alumni Association. He graduated from FSU with a bachelor's degree in general communication in 2000," DeSantis' office noted.
"Volunteer Florida, the lead agency for volunteerism and national service in Florida, administers $31.7 million in federal, state, and local funding for national service and volunteer programs across the state," the organization noted about itself on its website. "Volunteer Florida is guided by a bipartisan board of Commissioners, who are appointed by the Governor and confirmed by the Florida Senate. Volunteer Florida administers national service programs like AmeriCorps, which offer Floridians the opportunity to engage in intensive service to their community while increasing capacity for nonprofits and other service organizations. Volunteer Florida's grantees include schools, educational foundations, nonprofits, faith-based organizations, and other community organizations. Volunteer Florida provides required fiscal and programmatic oversight of these grants so that we maximize funds and ensure grantees are accountable for results Volunteer Florida also leads initiatives throughout Florida that use volunteerism as a strategy to meet needs. This includes leading Florida's national days of service, such as the September 11 Day of Service and Remembrance and the Martin Luther King Jr. Day of Service."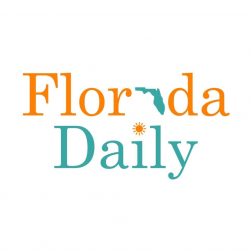 Latest posts by Florida Daily
(see all)