A new poll shows tight races as Florida voters decide on who their next governor will be and a crucial U.S. Senate race.
Suffolk University took a poll of likely voters for the USA Today Network which was released on Tuesday.
U.S. Sen. Bill Nelson, D-Fla., holds a narrow lead over Republican challenger Gov. Rick Scott. Nelson takes 45 percent with Scott right behind him at 43 percent while 10 percent remain on the fence and 2 percent refused to respond.
Asked about the most important issue in the Senate race, 25 percent say the economy and the same percentage of voters point to healthcare while 20 percent say it's immigration, 11 percent say corruption and 8 percent say it is gun control.
The gubernatorial race is even closer with Tallahassee Mayor Andrew Gillum, the Democratic nominee, at 45 percent with former U.S. Rep. Ron DeSantis, R-Fla., on his heels at 44 percent while 8 percent are undecided and 2 percent refused to respond. Four other candidates running on minor party lines or with no party affiliation together pull 1.4 percent.
Gillum leads with women 50 percent to 38 percent while DeSantis is up with men 51 percent to 40 percent. Younger voters go for Gillum 50 percent to 34 percent while older voters break for DeSantis 61 percent to 31 percent. Gillum takes 52 percent of Hispanics while 36 percent back DeSantis. Whites go for DeSantis 53 percent to 37 percent while 81 percent of blacks back Gillum and 4 percent prefer the Republican.
Asked about the most important issues in the gubernatorial race, 22 percent say the economy, 20 percent say healthcare, 19 percent say education, 12 percent say taxes, 8 percent say corruption and 7 percent say gun control.
President Donald Trump, who carried Florida in 2016 and is visiting the state twice this week to help the GOP ticket, gets mixed marks with 46 percent saying they approve of him and the same percentage saying they disapprove of him. Trump is seen as favorable by 45 percent and unfavorable by 47 percent. Voters are divided on how Trump impacts their votes for Congress with 39 percent saying they will back candidates who support Trump and the same percentage saying they will back candidates who oppose Trump while 17 percent say their congressional votes don't have much to do with the president and his issues.
The poll of 500 likely Florida voters was taken from Oct. 25 through Oct. 28 and had margin of error of +/- 4.4 percent.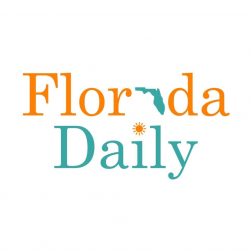 Latest posts by Florida Daily
(see all)