Two Coast Guard cutters are headed to the Florida Panhandle to be ported at Pensacola Naval Air Station.
U.S. Rep Matt Gaetz, R-Fla., who represents the area, noted this week that the Decisive, a 210-foot Medium Endurance Cutter, is now at Pensacola Naval Air Station. The Dauntless, which is also a Medium Endurance Cutter, will be headed to the Panhandle in early July.
"I am pleased to congratulate the Coast Guard on the delivery of a 210-foot cutter Decisive to the Pensacola Naval Air Station," Getz said. "In 2016, the crew of the Coast Guard Cutter Dauntless, in partnership with the Royal Canadian Navy, seized more than 26 tons of cocaine — an amount worth at least $715 million.
"Members of the military in our district and around the world dedicate themselves to defending America. Having 152 members of the Coast Guard protecting our waters and the homeland is wonderful news for the area. It will enhance the security of our shores, and strengthen Northwest Florida's military presence," Gaetz added. "Our region is home to thousands of families who are here because of the military. While I know that moving can be stressful for military families, it is up to us to greet the new members of our community with open arms, and on behalf of Florida's First District, I would like to wish them a very warm welcome!
"In Florida, our military roots run deep," Gatez noted in conclusion. "The armed forces play a vital role in our community. I am certain that these newest members of our military community will fit right into the warm and welcoming environment of Northwest Florida,"
The Coast Guard is currently making infrastructure improvements to accommodate to port the ships. They will be involved in battling drugs and search and rescue operations in the area.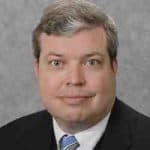 Latest posts by Kevin Derby
(see all)