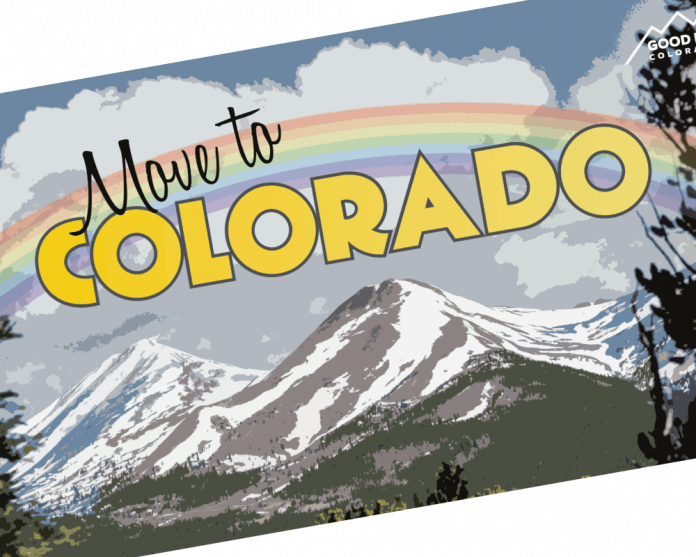 After years of press releases and trips to other states to woo jobs by former Gov. and now U.S. Sen. Rick Scott, R-Fla., a group is trying to flip the script on Florida, asking businesses in the Sunshine State to pack up and move to Colorado.
Good Business Colorado is hoping to make inroads in Florida by focusing on the rights of LGBTQ workers in the Sunshine State.
"A key reason for Colorado's success is its strong workplace protections for LGBTQ employers and employees," said Debra Brown, the executive director of Good Business Colorado."That makes it easy to recruit and retain the diverse workforce that fosters an economy that is competitive in the global marketplace."
The group believes there is an opening in Florida to lure some companies to the Centennial State because there are no comprehensive packages. Good Business Colorado will start running advertisements in the state's biggest trade publications including business journals in Orlando, Jacksonville, Tampa Bay and South Florida. The ads will also run in newspapers including the Miami Herald, Orlando Sentinel, and Tampa Bay Times.
The group is taking direct aim at the inability of the Florida Legislature to pass a comprehensive bill to ensure that a person cannot be discriminated against because they are gay or transgender and contrasting that with Colorado's business climate.
"In contrast, Florida's LGBTQ business owners and workers don't have comprehensive protections in employment, housing, and public accommodations," Brown said. "Good Business Colorado sees this difference as an opportunity to entice Florida businesses, new graduates, job-seekers and allies to relocate to Colorado. With the best economy and an inclusive business environment, Colorado is a great place for LGBTQ businesspeople and allies."
In touting the state, Good Business Colorado points out that the unemployment rate there is 2.6 percent, lower than Florida's which stood at 3 percent. However, unless a business owner is planning to transport its entire workforce to Colorado, the low unemployment number could be seen as a negative, making it more difficult to attract workers who would, in turn, be able to demand more pay.
Colorado's tax structure is not as friendly as Florida's according to the Tax Foundation who ranked Florida ranked fourth in the nation for best tax climate while Colorado came in 17th.
As for how Florida and its agencies tasked with creating and keeping jobs have to say about all of this, Florida Daily asked Enterprise Florida, Florida's Department of Economic Opportunity, and the governor's office for comment on Colorado trying to poach Florida jobs. So far, none of those agencies responded.
Reach Mike Synan at mike.synan@floridadaily.com.
Latest posts by MIKE SYNAN
(see all)