Last week, Florida Education Commissioner Pam Stewart announced November as "Family Engagement in Education Month" which focuses on schools and families working together to support learning for every child.
"We know that when parents and families are involved in a child's education, the result is higher student achievement and more students prepared for future success," said Stewart. "I encourage all Florida families to get involved throughout the school year, stay informed and continue to make their child's education a top priority."
Family Engagement in Education Month not only brings awareness to the crucial role of parents and families, it provides schools and communities the opportunity to show appreciation to those who support student success at home and school.
Research shows that regardless of family income or background, students with involved parents and families are more likely to have:
Higher grades, test scores and graduation rates,
Better school attendance,
Increased motivation and self-esteem,
Lower rates of suspension,
Decreased use of drugs and alcohol, and
Fewer instances of violent behavior.
The Department of Education's Bureau of Family and Community Outreach works with families, school districts and community-based organizations to increase family engagement by identifying and sharing information and resources that will lead to student success.
The Family Engagement in Education Month Toolkit offers resources to help parents and families become more involved in their child's education.
While Gov. Rick Scott, who appointed her, faces term limits at the end of the year, Stewart will be at her post in Tallahassee for at least another year.
At the end of last month, the State Board of Education voted to keep Stewart in her position for an additional year without opposition.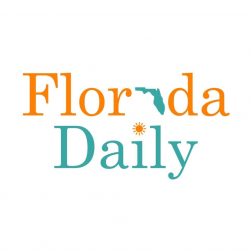 Latest posts by Florida Daily
(see all)