At the end of last week, Congress reauthorized the National Flood Insurance Program (NFIP), elected officials from across the Sunshine State are increasingly calling for action.
After clearing the U.S. Senate without opposition, the U.S. House agreed to reauthorize the NFIP until May on a 315-48 vote with 69 members of the House not voting.
U.S. Rep. Ted Yoho, R-Fla., was the only member of the Florida delegation to vote against reauthorization.
Florida Republican U.S. Reps. Bill Posey, Francis Rooney, Tom Rooney, Dennis Ross and Dan Webster did not vote. Neither did U.S. Rep. Alcee Hastings, D-Fla.
At the end of November, freshman U.S. Rep. Charlie Crist, D-Fla., who sits on the U.S. House Financial Services Committee which oversees the NFIP, took to the House floor and called for its reauthorization.
"I rise today urging action to extend the National Flood Insurance Program," Crist said. "If Congress fails to reauthorize the NFIP by November 30th, millions of homeowners will be unable to obtain or renew their flood coverage. Housing markets will grind to a halt and families will be left at risk of financial ruin should a flood occur.
"Congress must put this uncertainty to rest," Crist added. "Policyholders need stability. Our housing market needs stability. American families also need stability. I urge my colleagues to bring to the floor – and to pass – the reauthorization of the National Flood Insurance Program as soon as possible."
Republicans from the Sunshine State are also calling for Congress to reauthorize the NFIP. U.S. Sen. Marco Rubio, R-Fla., and outgoing U.S. Sen. Bill Nelson, D-Fla., pushed for the reauthorization.
"Extending the NFIP for six months is good news for millions of Floridians. Congress must now use this time to come to a bipartisan and bicameral consensus that ensures the program is affordable and sustainable. I urge President Trump to quickly sign this important extension into law," Rubio said after the House vote.
Kevin Derby can be reached at Kevin.Derby@floridadaily.com.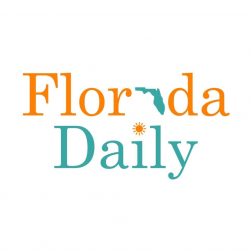 Latest posts by Florida Daily
(see all)