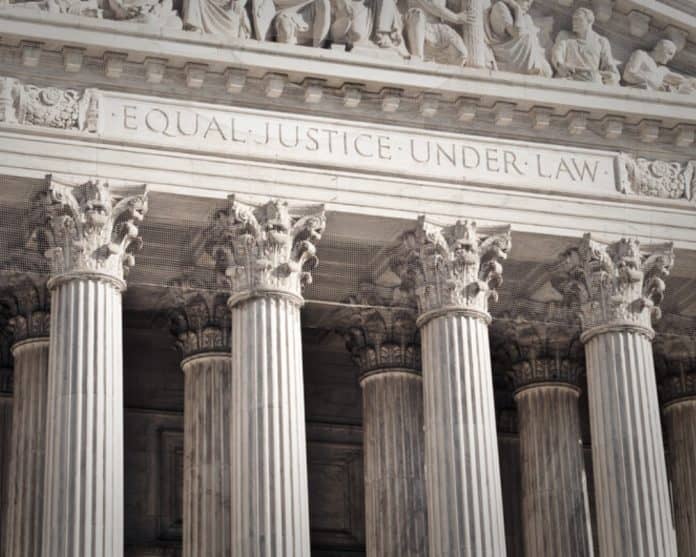 Following President Donald Trump's nomination of Judge Amy Coney Barrett to become his third U.S. Supreme Court pick, a Democrat on Capitol Hill is planning to file a bill putting term limits on justices.
Republicans say they have the votes in the Senate to confirm the nomination, leaving the GOP with a 6-3 advantage on the Supreme Court. But, at the end of last week, U.S. Rep. Ro Khanna, D-Calif., brought out the "Supreme Court Term Limits Act" which would put an 18-year limit on a Supreme Court Justice, though it would exempt current justices. The legislation would also limit the president to only two appointees during their first term in office.
"We can't face a national crisis every time a vacancy occurs on the Supreme Court," said Khanna at the end of last week. "No justice should feel the weight of an entire country on their shoulders. No president should be able to shift the ideology of our highest judicial body by mere chance. Most importantly, our country's top constitutional questions shouldn't be decided by a panel of jurists who are biding their time until a president of their choice is elected. It's time to standardize and democratize the Supreme Court."
Florida attorney Tom Spencer, the vice president of the Lawyers Democracy Fund, pointed out that Congress can set the number of justices but term limits that would require a changing the constitution.
"Good luck getting a constitutional amendment that would accomplish this," said Spencer.
In order for a term limits amendment to pass, three-fourths of the states would need to ratify it.
Liberal organizations like the Center for American Progress are also trying to make the case for term limits,noting that, at one time, U.S. Chief Justice John Roberts brought up the idea of supporting a 15-year term and U.S. Justice Stephen Breyer has said that an 18-year term period would give justices enough time.
Besides term limits, Democrats are also mulling a move to expand the number of judges who could sit on the high court, claiming by expanding the seats on the Supreme Court it would reduce the partisanship over vacancies.
"Democrats talking about reducing partisanship. I don't buy it," said attorney Ron Davis, a legal analyst for Florida Daily. "This is a perfect example of the Democrats trying to change the rules when their side doesn't win."
Reach Ed Dean at ed.dean@floridadaily.com.