While most congressional races in Florida were overshadowed by the gubernatorial and U.S. Senate contests, Democrats made strides in the Sunshine State when it came to flipping the U.S. House in November–and now they are being rewarded for their efforts.
Democrats flipped two seats in South Florida on Election Day but their efforts in the Sunshine State went beyond that. They forced the GOP to spend time and resources in areas of Florida that have normally been considered safe for the Republicans including defending open seats in Northeast and Central Florida and trying to keep incumbents like U.S. Reps. Gus Bilirakis, Vern Buchanan, Mario Diaz-Balart and Brian Mast in office. This also ensured the GOP would not pick up any seats in Florida. The GOP had tempting targets in U.S. Reps. Charlie Crist and Stephanie Murphy who both won narrowly in 2016 but those two Democrats kept their seats in blowouts on Election Day.
Even beyond the closer races, Democrats did something in Florida that the GOP failed to do. They ran candidates in every single congressional race in the Sunshine State. Some of those candidates had no hope of course but even in some deep red districts Democrats ran congressional hopefuls with at least nominally impressive credentials. For example, Bob Rackleff didn't have a prayer of unseating U.S. Rep. Neal Dunn in a solidly Republican district but the Democrat did serve more than a decade on the Leon County Commission.
Now for the first time in years, Florida Democrats are getting rewarded in the House. As she took the gavel, Pelosi went out of her way to showcase the reestablished Select Committee on the Climate Crisis which is led by Tampa Bay Democrat U.S. Rep. Kathy Castor. U.S. Rep. Alcee Hastings was named the vice chairman of the House Rules Committee, giving him a major role in getting bills to the floor. He's joined there by fellow Florida Democrat U.S. Rep. Donna Shalala who flipped one of those two seats in South Florida in November.
Staying in South Florida, Democrat U.S. Rep. Ted Deutch also has been rewarded. He was named as the chairman of the U.S. House Ethics Committee and he is still in the running to lead the U.S. House Middle East and North Africa Subcommittee. Neighboring Democrat U.S. Rep. Lois Frankel was named to the powerful U.S. House Appropriations Committee.
Central Florida Democrats have also been rewarded by moving up the congressional ladder and getting key assignments. Crist will be joining Frankel on the Appropriations Committee while Murphy gets a seat on the U.S. House Ways and Means Committee which oversees a host of issues. Starting his second term, Central Florida Democrat U.S. Rep. Darren Soto claimed a seat on the U.S. House Energy and Commerce Committee. U.S. Rep. Val Demings, also representing parts of Central Florida, has been given a key post with the Democratic Congressional Campaign Committee (DCCC).
Florida's already shaping up as a battleground in 2020 of course and the GOP has begun to fire away at Shalala and fellow South Florida freshman U.S. Rep. Debbie Mucarsel-Powell who was named to the U.S. House Judiciary Committee this week. Republicans have their work cut out of them, especially as those South Florida districts broke big for Hillary Clinton over Donald Trump back in 2016. Pelosi and her team clearly recognize how important Florida can be as they look to project their majority–and Democrats representing the Sunshine State are reaping the benefits.
Kevin Derby can be reached at Kevin.Derby@floridadaily.com.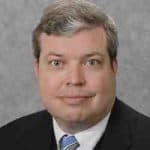 Latest posts by Kevin Derby
(see all)