Members of the Florida delegation on Capitol Hill are weighing in after ten officials at the U.S. Department of Veterans Affairs (VA) and five vendors were arrested in a fraud scheme based out of South Florida.
"Fraudulent suppliers stole millions from the federal government by bribing purchasing agents and others at South Florida veterans hospitals and then billing for orders that were non-existent or grossly overpriced, federal prosecutors said Wednesday," NBC Miami reported.
"Ten Veterans Affairs employees and five vendors have been charged, U.S. Attorney Ariana Fajardo Orshan told reporters at a West Palm Beach news conference. She said the scam began almost a decade ago and involved hospitals in Miami-Dade and Palm Beach counties. According to Fajardo Orshan and court documents, the employees ordered medical equipment and other supplies such as toilet paper and laundry detergent from the vendors. The vendors would then ship nothing or a partial order, but the employees would mark it in the computer system as fully received. When the government paid the vendors for the full order, the employees received a kickback, prosecutors allege. The payments to the charged employees ranged from about $2,000 to more than $10,000, documents allege," NBC Miami added.
From her perch as the chairwoman of the U.S. House Military Construction and Veterans Affairs Appropriations Subcommittee, U.S. Rep. Debbie Wasserman Schultz, D-Fla., weighed in on the charges.
"Our veterans have earned all the care and compassion we can provide," Wasserman Schultz said on Wednesday. "They do not deserve to be victims of kickback and bribery schemes. I join all taxpayers in thanking federal authorities who uncovered this corruption for their diligent efforts, especially Inspector General Michael Missal. However, these suspects in no way reflect the thousands of devoted VA workers who care for, protect, and serve our veterans every day. I know I am joined by my congressional colleagues in our commitment to protecting the interests of our veterans."
U.S. Rep. Brian Mast, R-Fla., who lost his legs during his service in Afghanistan for the Army, came out swinging at the alleged perpetrators. At the start of 2018, Mast became the first member of Congress to open an office in a VA facility when he set up shop in the West Palm Beach VA. Since then, he was joined by three Democrats who represent the area — U.S. Reps. Ted Deutch, Lois Frankel and Alcee Hastings — as they all took turns in the office meeting with constituents and helping veterans. But the VA has said that arrangement will end at the start of the new year, leading Mast to push back and note that his office has met with more than 500 veterans in the office hosted by the VA.
"It is beyond reprehensible that staff at the VA would line their own pockets with dollars intended to help veterans, and I am grateful to both the VA Inspector General and the Department of Justice for taking action," Mast said. "Although I know there are many amazing and talented people at the VA who cherish the opportunity to serve our veteran community selflessly, unfortunately, this is yet another example of the VA limping from scandal to scandal, and it's exactly why the VA should be begging for increased oversight. But instead, at the end of this year, the VA will be evicting members of Congress from their facilities—limiting the resources available to uncover issues exactly like this one. With this news, I am again calling on VA Secretary Robert Wilkie to reverse his decision so that we can work together to make the VA a more effective, transparent and accountable organization. If he refuses, I hope all 435 members of Congress will join me in passing the Improving Veterans Access To Congressional Services Act so that Congress can help implement the culture change that the VA has been either unwilling or unable to accomplish."
This week, after the arrests, Mast once again wrote U.S. VA Sec. Robert Wilkie urging him to change his decision about having congressional offices at VA facilities.
Reach Kevin Derby at kevin.derby@floridadaily.com.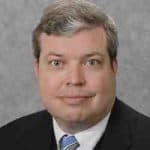 Latest posts by Kevin Derby
(see all)