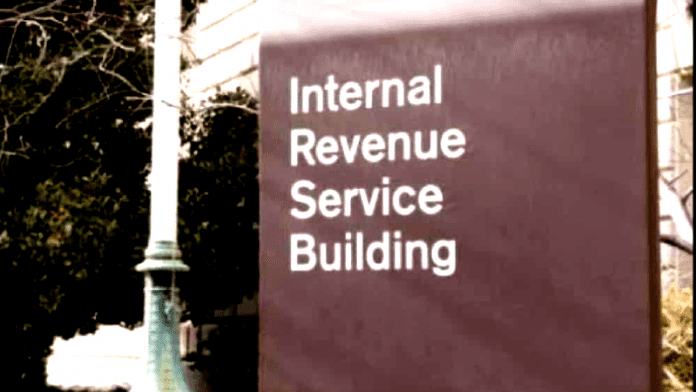 Haven't Americans suffered enough at the hands of the Biden administration? Clearly, Democrats didn't think so as they're not done waging war on the middle class. While inflation is continuing to rage unchecked by Democrat power, the country is suffering from a recession (even by the Biden administration's own standards). Alarmingly, the savings of Americans are worth less today than they were a year ago. Still, Biden decided to make things worse for Americans with the Bidenflation Scam Bill, also known as the "Inflation Expansion Act." Just signed into law by the president and relentlessly lauded by Democrats, the massive spending package will hike taxes and worsen inflation. Not only that, it provides Democrats with an additional attack on Americans: 87,000 new IRS agents to police us.
Joe Biden's $739 billion tax-and-spending spree will swell the IRS' payroll and provide for nearly one million additional audits per year. Additionally, according to the Joint Committee on Taxation, 78 percent to 90 percent of increased revenue from enforcement would come from families making less than $200,000 per year! It's not just that Americans are being subject to more audits; they're also being forced to pay for them.
For the hardworking small business owners already struggling to stay afloat in the Biden economy, Biden is threatening to bury them even further with IRS agents to ramp up enforcement and a mountain of paperwork. Small businesses will have to hire lawyers and accountants just to get the IRS off their backs. I worry for small businesses without the necessary cash flow to fight back against these Democrat power-grabs. These are the real life consequences of the Democrats' reckless spending, which their elitist party refuses to recognize.
Despite the disastrous impact the legislation will have on everyday Americans, Democrats are committed to spinning their own actions to save their upcoming elections. They're now feigning outrage that Republicans have rightfully criticized their decision to bloat the IRS and go after the middle class. It's clear that Democrats need to be reminded of their very own revealing actions. Every single Democrat voted against Republican Senator Mike Crapo's amendment to the Bidenflation Scam Bill "to prevent the use of additional Internal Revenue Service Funds from being used for audits of taxpayers with taxable incomes below $400,000" to protect middle class taxpayers from an "onslaught of audits." By voting "no" on this very common-sense amendment, Democrats made their true intentions transparent. Their manipulation of the facts will not be taken seriously by Americans.
What will be taken seriously by voters is the plan that Republicans have to get our economy and the middle class back on track. The Commitment to America plan is an aggressive plan to deliver on common sense solutions that will lower the price of fuel, fix our broken supply chain, get our economy back on track and government out of your way.
Misplaced and out-of-touch priorities will continue to drive voters away from the Democrats. While the wallets of Americans continue to get drained by the left, Republicans are poised and ready to fight back. It's time Washington started living within its means rather than making Americans lower their own.
First elected in 2020, Kat Cammack is the U.S. representative for Florida's Third Congressional District (Gainesville, Ocala). She is the youngest Republican woman in the 117th Congress and serves on the House Homeland Security and Agriculture Committees, and Select Committee on the Economy.
Latest posts by Guest Columnist
(see all)