 A prominent political pundit lowered the odds of a South Florida Democrat congresswoman as a prominent Republican has entered the GOP primary.
On Friday, David Wasserman released his latest look at U.S. House races in November for the Cook Political Report.
Wasserman moved U.S. Rep. Debbie Mucarsel-Powell's, D-Fla,, race from "Likely Democratic" to "Lean Democratic" thanks to Miami Dade Mayor Carlos Gimenez entering the Republican primary.
"It looked like Mucarsel-Powell might cruise to victory after former GOP Rep. Carlos Curbelo, whom she defeated 51 percent to 49 percent in 2018, announced he wouldn't seek a comeback." Wasserman wrote. "But Republicans got new life here in January when two-term Miami-Dade County Mayor Carlos Gimenez, who is term-limited in 2020, declared he would run and bring his universal name recognition to the race.
"Gimenez, 65, is regarded as a moderate who won reelection to his nonpartisan county post with 56 percent in 2016. Although he has long identified as a Republican and has run on cutting taxes, he said that fall that he was voting for Hillary Clinton. Even so, President Trump tweeted his endorsement of Gimenez upon his launch after House GOP strategists stressed Gimenez is the party's only hope here," Wasserman added.
"Trump's willingness to forgive (or forget) should help Gimenez get past more conservative and outspoken restaurateur Irina Vilarino in the August primary. But it could be a liability in the fall considering Hillary Clinton carried the 26th CD 57 percent to 41 percent in 2016 and Mucarsel-Powell, an Ecuadorian-American immigrant, will portray Gimenez as a shape-shifter. It's competitive, but Mucarsel-Powell still has the edge," Wasserman concluded.
As of now, the Cook Political Report sees four competitive House races in the Sunshine State come November.
The only Florida Democrat in the House that the Cook Political Report sees as potentially vulnerable is U.S. Rep. Donna Shalala, D-Fla., in a "Likely Democratic" district.
The Cook Political Report sees two Florida Republicans in the House as potentially vulnerable. U.S. Rep. Ross Spano, R-Fla., is in a "Leans Republican" district while U.S. Rep. Vern Buchanan, R-Fla., is in a "Likely Republican" one.
Reach Kevin Derby at kevin.derby@floridadaily.com.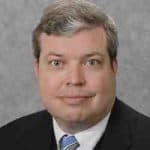 Latest posts by Kevin Derby
(see all)