Former Montana Sec. of State Corey Stapleton announced that he is exploring running for the Republican presidential nomination in 2024.
Stapleton, a Navy veteran, said he is testing the waters and offered some of the reasons why he is considering launching a bid for the White House.
"Nearly 65 percent of Americans agree the United States is on the wrong track. We can, and must, do better!" he noted. "I'm a businessman, former state Senator, and most recently served as the elected Montana Secretary of State, where I promoted commerce and oversaw the integrity of elections.
"I believe the United States needs smaller government, stronger institutions, and greater freedoms. I believe that our government should be more decentralized, that our schools are precious, and the U.S. Constitution needs to be better followed," Stapleton added. "My exploratory committee hopes to discover if there are enough people like me—people who are fed up with the silly culture wars, the dysfunctional federal government, and the downright yucky feeling of American politics.
"My friends, we are so much better than this! Let's work together to change the direction of our country, and create an amazing future for our children and grandchildren," Stapleton concluded.
Elected to the Montana Senate in 2000, Stapleton moved up into the GOP's leadership, serving as the whip and minority leader. However, he stumbled when he sought higher office, losing the GOP gubernatorial primary in 2012 before running for the U.S. Senate in 2014. However, Stapleton ended his Senate bid to run for the U.S. House but lost in the primary to Ryan Zinke who went on to win in November and, later, served as U.S. Interior secretary under President Donald Trump. Stapleton started running for governor in 2020 only to switch races again and run for the House where he lost in the Republican primary.
Stapleton could face a large Republican primary with possible candidates including Gov. Greg Abbott of Texas, former Gov. Chris Christie of New Jersey, U.S. Sen. Tom Cotton of Arkansas, U.S. Sen. Ted Cruz of Texas, Gov. Ron DeSantis of Florida, former UN Amb. and former Gov. Nikki Haley of South Carolina, Gov. Larry Hogan of Maryland, Gov. Kristi Noem of South Dakota, former National Security Advisor Robert O'Brien, former Vice President Mike Pence, former U.S. Sec. of State Mike Pompeo, U.S. Sen. Marco Rubio of Florida, U.S. Sen. Rick Scott of Florida, U.S. Sen. Tim Scott of Florida, Miami Mayor Francis Suarez, former President Trump and Gov. Glenn Youngkin of Virginia.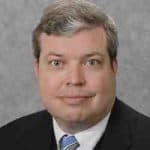 Latest posts by Kevin Derby
(see all)