The coronavirus pandemic is impacting America's travel plans, a new study from AAA shows.
AAA released its 2020 Summer Travel forecast on Thursday and it shows Americans will take 700 million trips from July through September which is down 15 percent from last year and is the first drop since 2009.
"Were it not for the pandemic, AAA would be projecting 857 million trips during the third quarter, a 3.6 percent increase over last year. By this analysis, the pandemic wiped out nearly 150 million trips this summer," AAA noted.
"AAA booking trends show Americans are still making travel plans, though more cautiously and spur of the moment; often seeking long weekend getaways instead of extended vacations," said Mark Jenkins, a spokesman for  AAA and the Auto Club Group. "When they do venture out, the greatest share of travelers will pack up the car for 683 million road trips."
The overwhelming majority of Americans–97 percent of them–will take car trips while air travel drops 74 percent from last summer and the number of Americans taking trains, cruises and bus trips will drop 86 percent. Even the number of car trips will drop AAA forecasts, falling from 706 million last year to 683 million this year.
"With travel restrictions lifting but social distancing still recommended, it's no surprise that 97 percent of summer trips are road trips. That's up from an average of 87 percent over the last five years. Road trips allow travelers to make their own schedule and customize stops based on comfort level and interests. For families, especially those with small children, it is an easy and less expensive way to travel. And an added benefit right now – gas prices remain low," AAA noted.
"Beyond mapping your route in advance, it is important to book hotels and plan out gas and food stops. Also, keep in mind that some national parks and attractions have capacity limits, so if there is a must-do activity on your trip, you'll want to make arrangements for these in advance," said Jenkins.
Florida, which relies heavily on tourism, can expect to be impacted by fewer Americans traveling over the summer. Orlando had been the most searched city destination last summer but dropped to number eight this year while Denver jumped from ten to number one. Still, Orlando remains a top destination for hotels, ranking second behind Las Vegas on that front.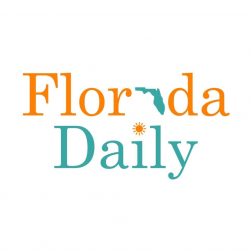 Latest posts by Florida Daily
(see all)