The coronavirus pandemic is now impacting real estate in the Sunshine State, a new report finds.
This week, the Florida Realtors released a report looking at real estate across the state last month.
"In March, Florida's housing market reported more closed sales and higher median prices year-over-year, but pending sales, new listings and pending inventory showed lower levels compared to March 2019, according to the latest housing data released by Florida Realtors. Sales of single-family homes statewide totaled 26,611 last month, 6.4 percent higher than March 2019," the Florida Realtors noted. "The impact of the coronavirus pandemic on Florida and across the U.S. started to intensify in mid-March: Florida Gov. Ron DeSantis issued a state-of-emergency declaration on March 9, 2020, and President Donald Trump approved the governor's request to declare a major disaster for Florida on March 24, 2020."
Barry Grooms, the president of the Florida Realtors and the owner of Florida Suncoast Real Estate in Bradenton, weighed in on the numbers.
"In times of economic upheaval like what we're experiencing under COVID-19, having a place – a home – to take shelter is essential," said Grooms. "The governor has declared real estate an essential service and transactions are still occurring across the state. However, many buyers and sellers have understandably pressed the pause button due to the pandemic and the current climate of uncertainty.
"As a result, new listings and new pending sales are trending downward. In March, new listings for single-family homes were down 3.6 percent compared to a year ago, while new listings for condo-townhouse properties were down 10.4 percent. In times like this, a buyer or seller looking for support can turn to a local realtor for knowledgeable advice and guidance," Grooms added.
Statewide median sales prices for both single-family homes and condo-townhouses rose in March, continuing a streak of 99 months in a row on that front.
"The statewide median sales price for single-family existing homes was $275,000, up 7.4% from the previous year, according to data from Florida Realtors Research Department in partnership with local realtor boards/associations. Last month's statewide median price for condo-townhouse units was $210,000, up 10.8 percent over the year-ago figure. The median is the midpoint; half the homes sold for more, half for less," the Florida Realtors noted. "Looking at Florida's condo-townhouse market in March, statewide closed sales totaled 10,823, up 4.7 percent from the level a year ago. Closed sales may occur from 30- to 90-plus days after sales contracts are written."
Florida Realtors Chief Economist Dr. Brad O'Connor talked about the number of closed sales and median prices. "This aspect of closed sales and median sale prices make them lagging indicators for the market, especially in times of turmoil like we're currently experiencing," he said, adding "new pending sales, which is the count of how many home sales went under contract during the month, show how the landscape in Florida's residential real estate markets was changing in March."
He also looked at other parts of the report and pointed to some warning signs for the Sunshine State.
"On the single-family home side, we had a year-over-year drop in new pending sales of 22.6 percent, while over on the condo and townhouse side, we saw a decline of 35 percent compared to last year. New pending sales were really the first metric to turn in a downward direction after the stock market began to fall in late February, as buyers increasingly became wary of making a commitment as large as a home purchase in the face of such sudden economic uncertainty. This trend only accelerated through the end of the month, when the local closures and stay-at-home orders started to be issued across the state," O'Connor said.
For the moment, O'Connor said he expects drops in both new pending sales and new listings which, he said "indicate that both demand and supply are in decline, at least in the short run."
"For now, we should expect to see significantly lower sales counts for April and May than we did last year, but movement in sale prices will be more stable for the time being, since the reductions in both supply and demand have countervailing impacts on home values," he said. "However, the longer-term forecast is still hazy," he said.
Reach Kevin Derby at kevin.derby@floridadaily.com.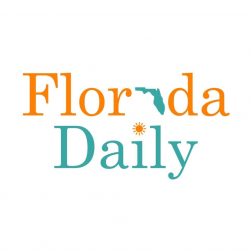 Latest posts by Florida Daily
(see all)