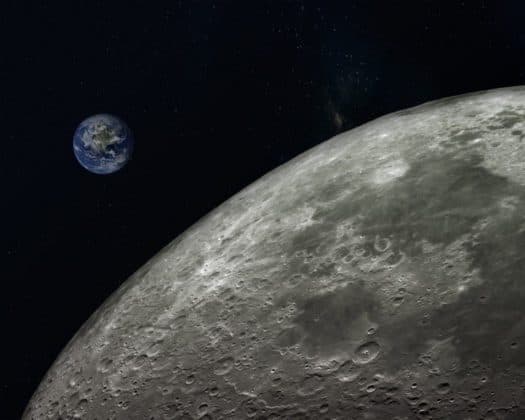 Elected officials from across the Sunshine State–including the governor–are making a major push to convince President Donald Trump to base Space Command in Florida.
Gov. Ron DeSantis has a long and fruitful relationship with the president. Trump's early endorsement catapulted DeSantis to the lead in the GOP gubernatorial primary and he never looked back. Now DeSantis is urging the president to help the state by bringing Space Command to Florida.
"As the world's premier gateway to space, Florida has been the departure point for more cargo and humans to space than any other place in the world, so I believe our state is the logical choice to base this new command. In addition to my request to the president, I have also directed Space Florida to make it a top priority to pursue and secure this new headquarters here in Florida," DeSantis said this week.
The United States Space Command (USSPACECOM) was formed by the president in December as an extension of his pledge to create a space force as an additional branch in the military. That plan eventually morphed into having USSPACECOM as an extension of the Air Force and now the search is underway to find its new home. Florida officials believe the state is perfectly positioned to land the command center for a space force because of the many military installations already in place. The Sunshine State is home to MacDill Air Force Base which houses many military command facilities, the 45th Space Wing which commands launches at Cape Canaveral and Tyndall and Eglin Air Force Bases in the Panhandle.
DeSantis directed Frank DiBello, the head of Space Florida, to make attracting USSPACECOM a top priority including finding good sites for bases. This effort is getting some help from the Florida delegation on Capitol Hill with almost half of the state's  representatives in the U.S. House sending a letter to Acting Secretary of Defense Patrick Shanahan urging USSPACECOM be located in Florida. Two Florida Republicans–U.S. Reps. Bill Posey and Mike Waltz–led the effort which drew support from both sides of the aisle.
The letter to the Pentagon highlights Florida's existing space capabilities as well as key education components including Embry Riddle University.
"Florida has a strong defense and aerospace industry base and also has a long history of supporting America's military community.  Florida offers an unrivaled quality of life for personnel and their families.  Our state is committed to assisting our brave servicemembers who go into harm's way overseas, and now into the frontiers of space," the representatives wrote Shanahan this week.
Posey serves on the House Armed Services Committee, and Waltz is on the Science, Space, and Technology Committee.
Reach Mike Synan at Mike.Synan@floridadaily.com.
Latest posts by MIKE SYNAN
(see all)