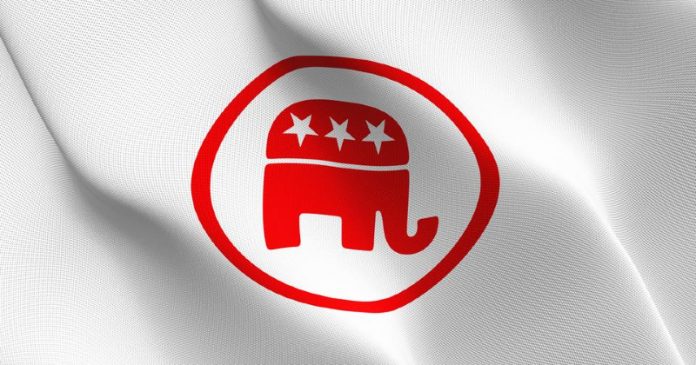 Since the COVID pandemic began, Florida Democrats have tried to use it to attack Gov. Ron DeSantis and the GOP majority in the Florida Legislature.
When the number of deaths increased in 2020, Florida Democrats attacked DeSantis for not doing enough. State Agriculture Commissioner Nikki Fried, the only Democrat holding statewide office in Florida and currently running for the Democratic gubernatorial nomination in next month's primary, complained that DeSantis didn't move quick enough to shut down the state. When DeSantis ordered the state reopened, Fried insisted he was moving too quickly.
Now Fried and other Democrats are silent about their past support of economic shutdowns in 2020, even as businesses in Florida continue to grow. While there were accusations that the reopenings led to more deaths, a study from John Hopkins University released earlier this year showed no evidence that lockdowns on businesses, churches, restaurants and schools lowered the death rates.
School closures could also hinder Democrats in Florida. In 2020, teachers unions consulted with local school boards on how to reopen until the Florida Education Association (FEA), a close ally of Democrats in the Sunshine State, came out firmly against schools opening unless certain demands were met. The FEA wanted more spending on health protocols dealing with COVID, even after the federal government allocated billions to Florida school districts. The FEA also backed school lockdowns, pushing more remote learning and less in the classroom.
Former Collier County School Board Member Erika Donalds, now an educational analyst, called the results "a disaster."
Donalds noted since the lockdowns, many students have fallen behind, and local school districts have not provided solutions to make up for losing time in the classroom.
Back in May, the New York Times comprised several analyses by Harvard University and other institutions which showed that remote learning throughout the COVID-19 pandemic was "a failure."
The Times concluded that school shutdowns "have done more harm than good, and many school administrators probably could have recognized as much by the fall of 2020."
"It's unlike anything we (parents) have seen in our children's education," said April Carney, who is running for a Duval County School Board seat.
Carney, who has been endorsed by DeSantis, said in 2020 that parents were raising these concerns at school board meetings. She insisted that school board members and the teacher's union downplayed the negative impact school lockdowns were having on children.
DeSantis' handling of shutdowns during the pandemic won applause in an April analysis from the Committee to Unleash Prosperity.
The study showed Florida ranked 28th in mortality while heavily locked-down California came in 27th.
Thanks to school lockdowns, political observers are expecting a large turnout in local school board races as some GOP candidates have focused on closures and teachers unions.
Donalds said the lockdowns show the power of unions. "The unions are the most politicized group there is in the U.S.," she said.
"With recent articles by the New York Times, the Washington Post and others admitting school closures have failed, even if Florida Democrats acknowledge this was a mistake, it's still too late for them to win in 2022," one consultant told Florida Daily.