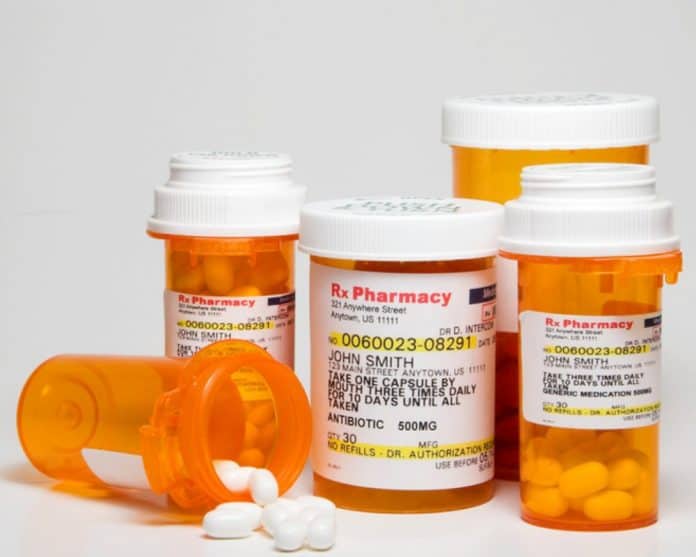 Few things are more frustrating to the American public than healthcare. Navigating insurance, high costs, ever-changing rules and regulations – the list of concerns for the average patient is legitimate and daunting. One of the trusted sources that Americans and Floridians alike often turn to for information and personal healthcare is their local community pharmacist. These healthcare providers continue to ensure prescription medications are available, properly prepared, and safely dispensed to their customers, offering patient care services, and more recently, tending to the challenges caused by COVID-19.
Just like patients and citizens across Florida and the nation, community pharmacists have also felt the strain of a complex healthcare system compounded with a worldwide pandemic. Patients depend on pharmacies now more than ever for essential services, like administering vaccines and COVID tests. As small business owners, these providers must also deal with the daily challenges of running a business, including staying competitive against larger pharmacy chains, navigating the complexities of the pharmacy benefit marketplace, and fulfilling other responsibilities associated with being an employer.
Accordingly, community pharmacists have the option to seek support from a little-known service provider – pharmacy services administrative organizations (PSAOs) – to help them with new and existing business challenges.
PSAOs are administrative liaisons hired by many community pharmacies to increase efficiencies on both sides of the counter. The core focus of a PSAO is to ensure a small business pharmacies' success. It's a simple concept. Like most small business owners, resources are limited and strategically directed. PSAOs provide an immense amount of value in helping pharmacists understand the daunting insurance and pharmacy benefit marketplace because they handle the administrative burdens, which then allows community pharmacists to focus on what matters most: helping their patients and customers.
In addition to providing operational support to community pharmacies, PSAOs are critical to assisting community pharmacists in maintaining relationships with pharmacy benefit managers (PBMs), including executing PBM contracts on the pharmacy's behalf and ensuring pharmacy performance against PBM-specific requirements. PSAOs also manage their participating pharmacy partners' claims reimbursements, which account for a large portion of a pharmacy's profits, by consolidating them and making sure pharmacies receive accurate payments.
Although patients do not deal with PSAOs, they certainly benefit from PSAO services. With the help and expertise of a PSAO, community pharmacies have greater access to payer networks and can serve more patients in their communities. Most importantly, PSAOs give pharmacists the capacity to focus on patient care and improve clinical outcomes. If it were not for PSAOs, pharmacists could be forced to sit behind a desk for much of the day, filing paperwork, organizing multiple contracts, and communicating with various parts of the healthcare supply chain.
Right now, as lawmakers in Florida seek to create transparency within the healthcare system, it is critical they understand the role of PSAOs and how their role differs from PBMs entirely. PSAOs do not have any sort of influence over the price patients pay for medication at the pharmacy counter, and they certainly do not dictate a patient's network access.
PBMs are the entities that determine which medications are covered by a health plan or formulary, how much a pharmacy will be reimbursed for dispensing medications, and where a patient's insurance will be accepted. As a result, PBMs have significant influence within the prescription drug market.
Today's patients and community pharmacists are facing more challenges than ever – from COVID-19 uncertainty to growing prescription prices. PSAOs are critical to ensuring these pharmacies remain the most trusted, reliable care providers for their patients and are critical partners in keeping our Florida communities healthy.
Crystal Lennartz, PharmD, MBA, is the vice president and general manager of Health Mart Atlas.
Latest posts by Guest Columnist
(see all)