One of the more prominent Democrats in the Sunshine State is running for another term as mayor of Miami Beach.
On Thursday, Miami Beach Mayor Dan Gelber filed to run for a second term in November.
"It's been my greatest privilege to serve the only hometown I've ever known. I've tried to serve honorably and openly, and would like to continue to help make our city the best version of itself," Gelber said.
A heavy favorite to win reelection, Gelber showcased his accomplishments as mayor, including creating an inspector general's office for the city, passing a GO Bond program to help more than 50 capital projects, education reform, expanding city trolleys and adding police officers to every public school.
"While much has been done, there is much more to do. We are a city with high expectation of itself and its leaders. I will continue to work every day to earn your trust as mayor," Gelber said.
Gelber burst onto the state political scene when he was elected to the Florida House where he often tangled with then Gov. Jeb Bush. Eventually, Gelber led Democrats in the Florida House. Moving on to the state Senate, Gelber started running for the U.S. Senate but instead ran for attorney general. While he won his party's nomination, he lost to Republican Pam Bondi in 2010.
In 2017, Gelber was elected to his current post, taking more than 80 percent of the vote against his three opponents.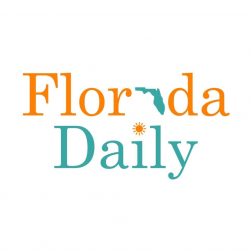 Latest posts by Florida Daily
(see all)